Hello, and welcome to my second installment of experiences and photos from our recent trip to the New England states! For a more proper introduction to this mini-series, be sure to check out East Coast Excursions – Part 1: Woodstock, VT.
If you arrived at this post via the link at the end of the aforementioned, thanks for reading, and I'm glad you are still interested! (I'll stop the rambling now and just get to it.)
'All work and no play…'
Well, I'm sure you could finish that age-old adage. Besides 'making Jack a dull boy', a lack of appropriately-balanced recreation is linked to elevated stress levels, which may, in turn, present other negative effects as well (why do I feel like I am typing out the thesis for a high-school term paper?!)
My point? Ah yes, my point: though the purpose of the trip was to volunteer, we were able to take time to enjoy some of the hidden gems that summertime Vermont has to offer. Though many people view the Green Mountain State as one primarily oriented around winter sports, if you happen upon the option to visit Vermont in the summer, here are some activities that you don't want to miss!
---
(Go Take a) Hike!
As mentioned above, Vermont is recognized for having some of the best skiing and snowboarding spots in the world; so, when the snow melts off, what is left but beautifully lush, rolling hills and mountains, scattered with hidden trails and obscure overlooks.
Our first "hike" if you will, was no more than a walk through our neighborhood in Ludlow:
The houses where we stayed are nestled gently into the side of a huge mountain, which made our nightly jog quite the adventure. The hills are steep and narrow but provide privacy for each home, and occasionally give a breathtaking peak off into the foggy abyss below.
A few days later, on a nice, warm evening before dinner, we drove about a half hour to Coolidge State Park.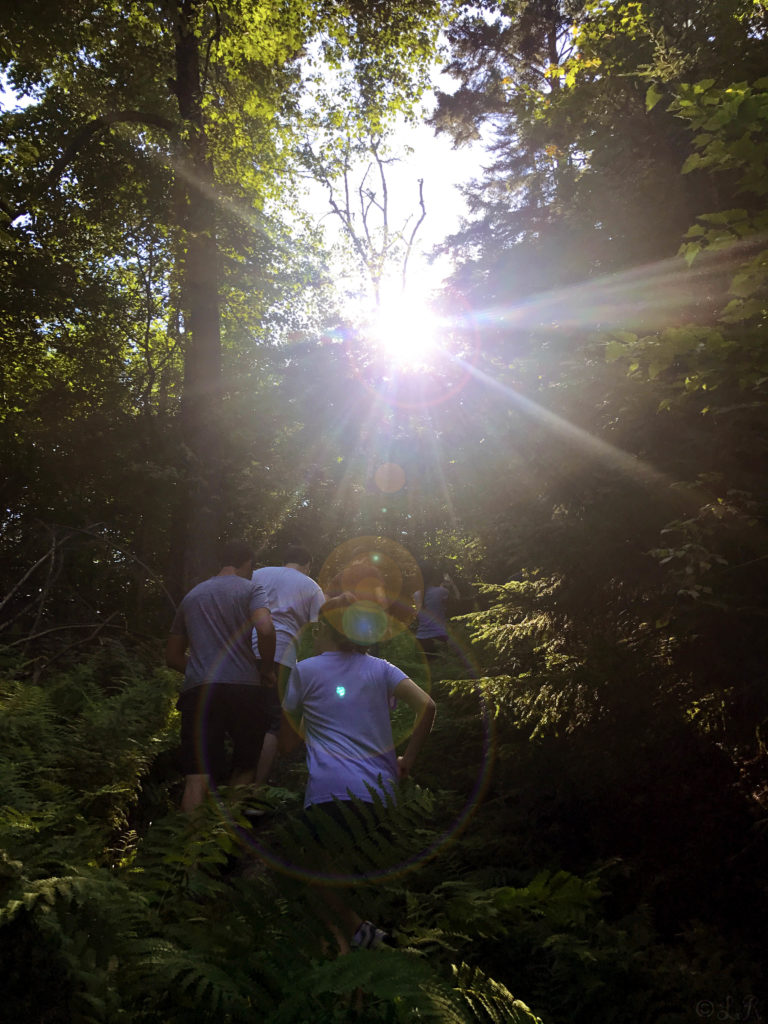 Not prepared for a challenging hike, we chose the fittingly named Slack Trail. This 3 or-so mile path is narrow and mildly steep in some places, but overall was not too taxing on any in the group. It was moderate enough to provide a good work-out but didn't require so much effort to detract from the observable beauty. I loved the peace and quiet this trail afforded; it almost seemed as if we were the only humans in the entire park.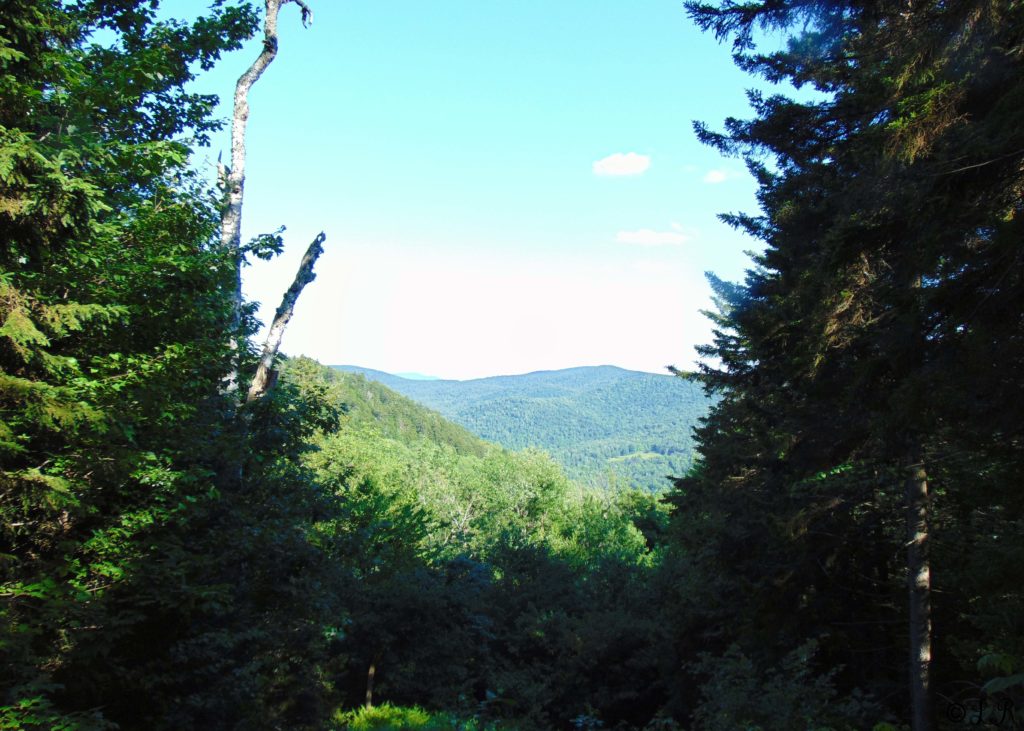 At the summit of this trail was a cute bench in front of a window of pines, overlooking the hills and mountains below.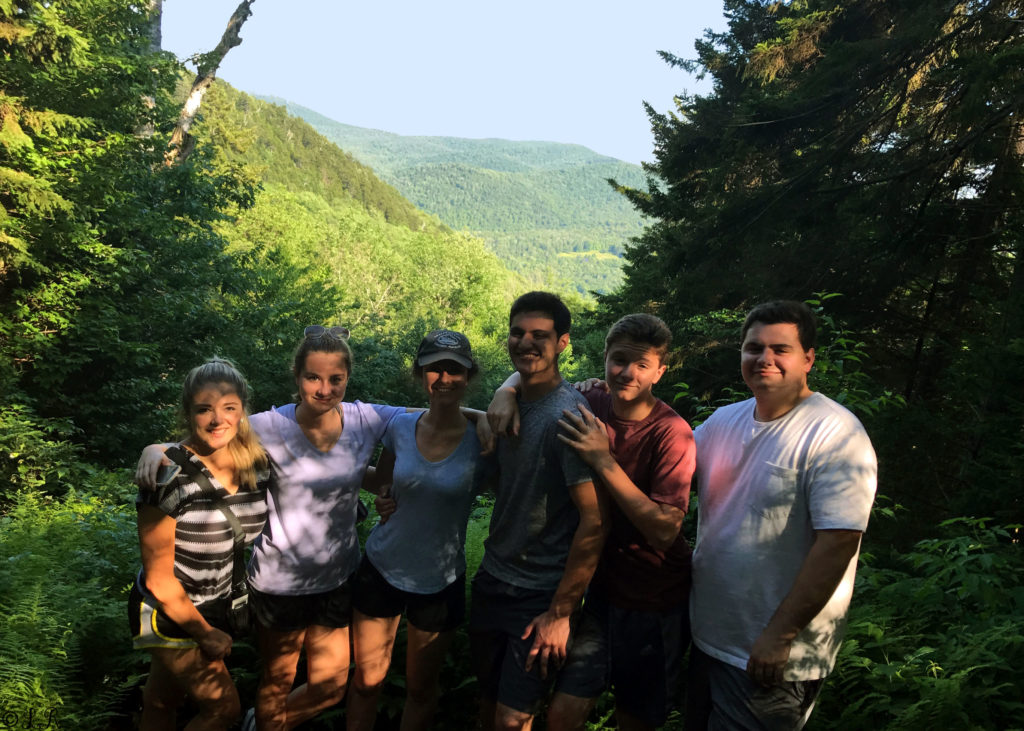 Here's our adventurous group! I'm on the far left, Max is on the far right, and those are his younger siblings in between us.
I wish we could've spent more time in the woods of Vermont, but, hey, it gives us another reason to go back and visit again! If you are looking for additional trails for hiking in the green mountain state, check out this site here.
---
(Over The) River (And Through The Woods) Tubing
Are you interested in a relaxing and scenic way to enjoy some good company and all of the blue Vermont skies and bright green mountains? If that sounds remotely intriguing to you, read on, my friend. (Okay, I'm done with the midnight infomercial sales pitch tone now. Haha!)
The basic idea, for anyone unfamiliar with river tubing, is this: go to the Vermont River Tubing rental center and get set-up. You'll tell the workers how many are in your group, pay the admission fee, etc. You follow their truck (in your own vehicle) to the ending point of the river and park your car there for later. Then you hop in their van and they drive you to the starting point upriver.
There they will give you the innertubes; you can even rent an extra tube and attach it to your own to carry a lunch bag or drinks! Then, hop in and float!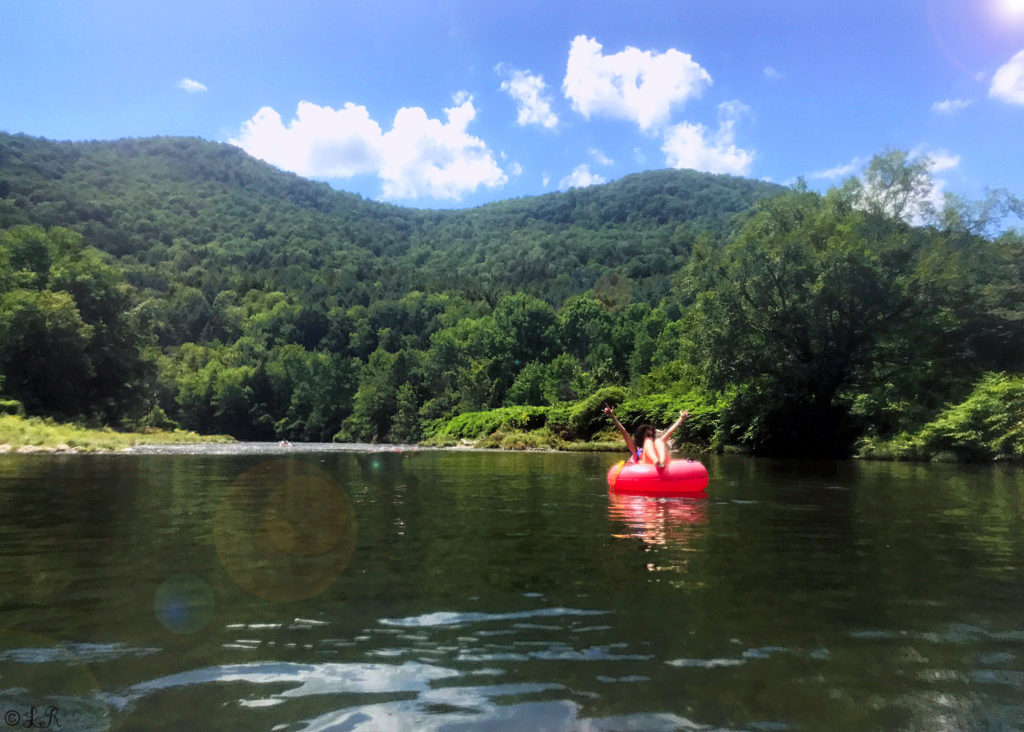 The employee initially explained to us that the entire excursion can range in time depending on the water current. Without stops, you can expect to float anywhere from one and a half to three hours! Our voyage down the river took about 2 and a half hours because the current was relatively low…
… and because we stopped at a rope swing along the way!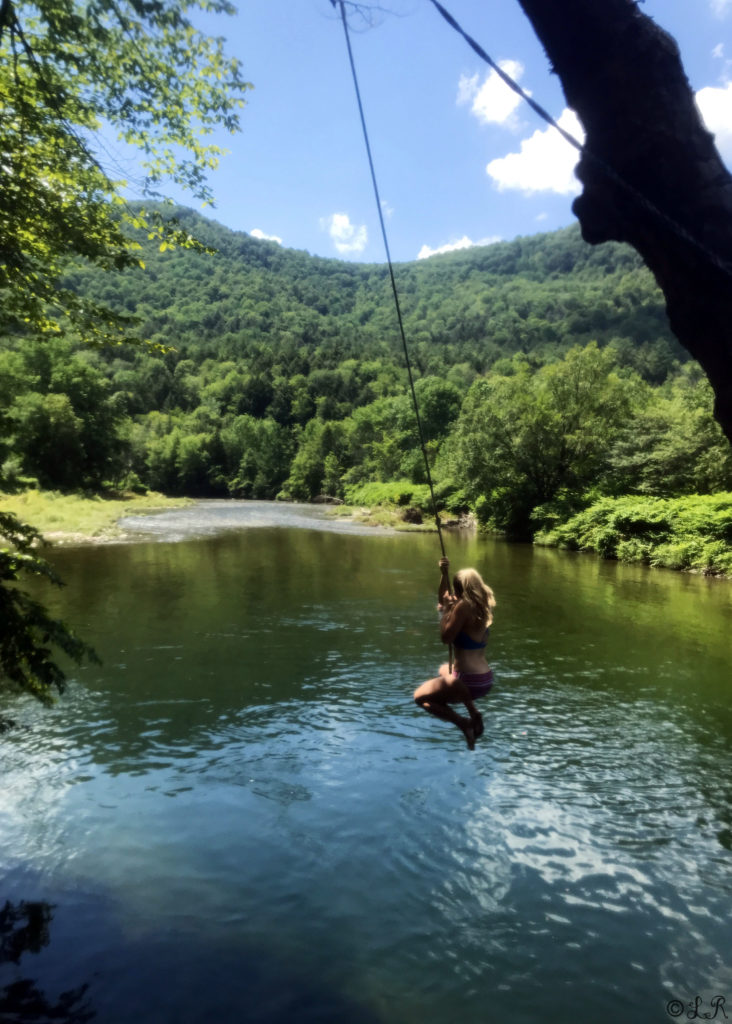 This was scary at first, and the water was SO COLD, but soon we all were fighting to get another turn! Besides this specific area, the majority of the river was pretty shallow. They do offer life jackets for anyone who wishes to use one.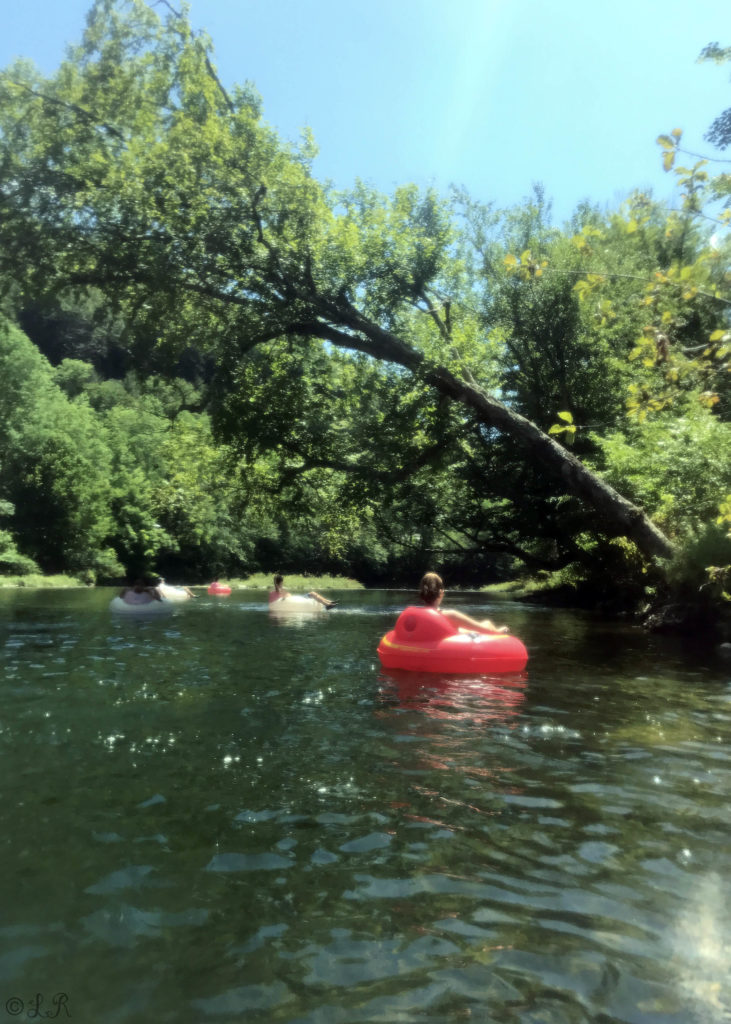 Overall, this was an extremely relaxing activity. Again, the area was so quiet, serene, and indescribably BEAUTIFUL. Definitely a MUST for anyone visiting Vermont in the summer. Grab some friends, grab some beers, and float away!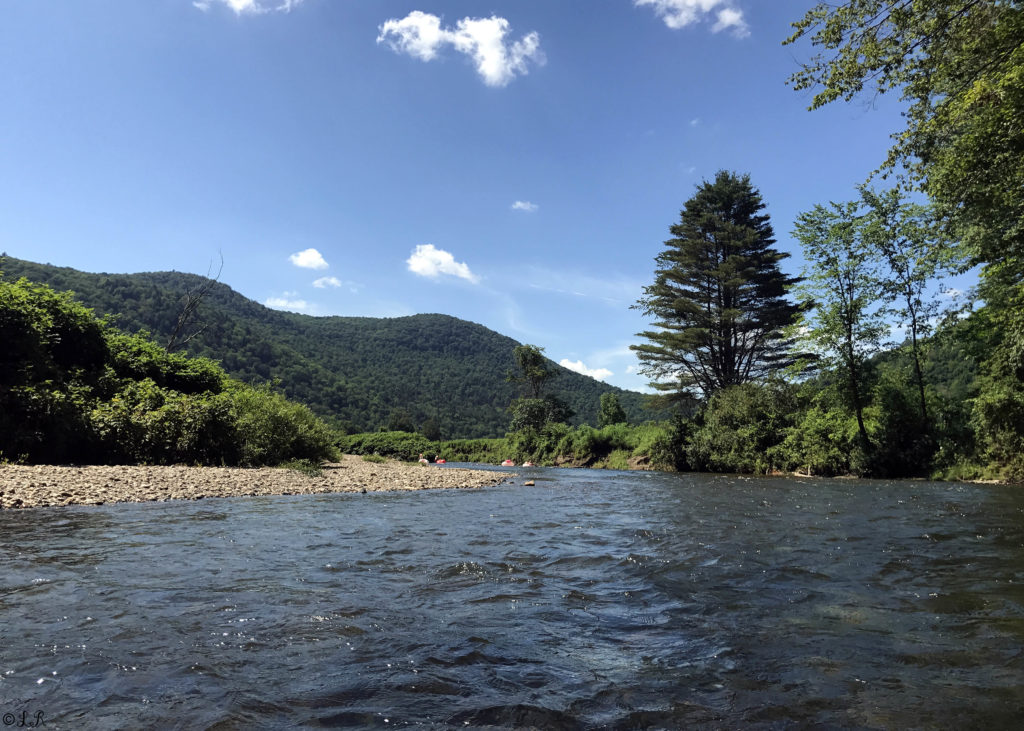 ---
(Life Is Better At The) Lake Activities
Besides the above-mentioned rivers, mountains, and trees, Vermont also boasts of numerous, breathtaking lakes!
Our home-away-from-home was located a few minutes from Camp Plymouth State Park on Echo Lake, which offered a plethora of fun, relaxing activities: there was a beach for sun-tanning, a dock for fishing, and rental paddle boards, kayaks, paddle boats, canoes, and more!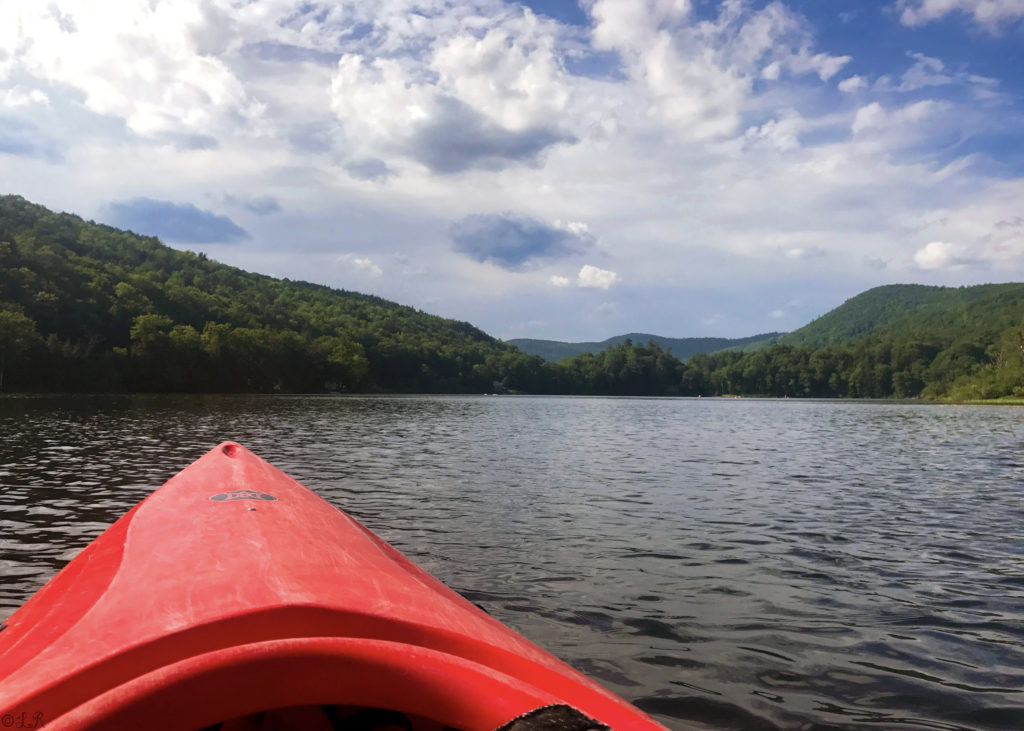 We rented kayaks for a smooth, afternoon ride on the lake. The water felt so clean and the air so fresh; it was nice to just glide along the crystal surface, observing all the underwater creatures.
Most of the larger lakes in Vermont offer options for getting out onto the water; if you would like more ideas or exact locations to visit, check out this site here.
---
(Don't Go Chasin') Waterfalls
Have you ever heard of Warren Falls? It's one of the (mostly)-hidden gems of Vermont and is so beloved by the locals that I almost feel guilty for blogging about it; the rumor that we heard is that the residents of the community don't appreciate all the attention focused on this location, which is attracting visitors and crowding their once-secluded safe haven. (Upon a quick Google search, I found that blogs and sites with much more traffic than my mostly-family-and-friends-blog have written about these 'falls, so my guilt subsided.)
Thankfully we had a friend who was able to guide us to Warren Falls, as the closest entrance is kind of in a secluded, tricky location. I included a link above, which seemed to have a helpful, detailed map. Once you arrive, follow the signs to the "cascades".
Warren Falls has been rightly described as "the blueprint for all other swimming holes". Complete with natural waterslides…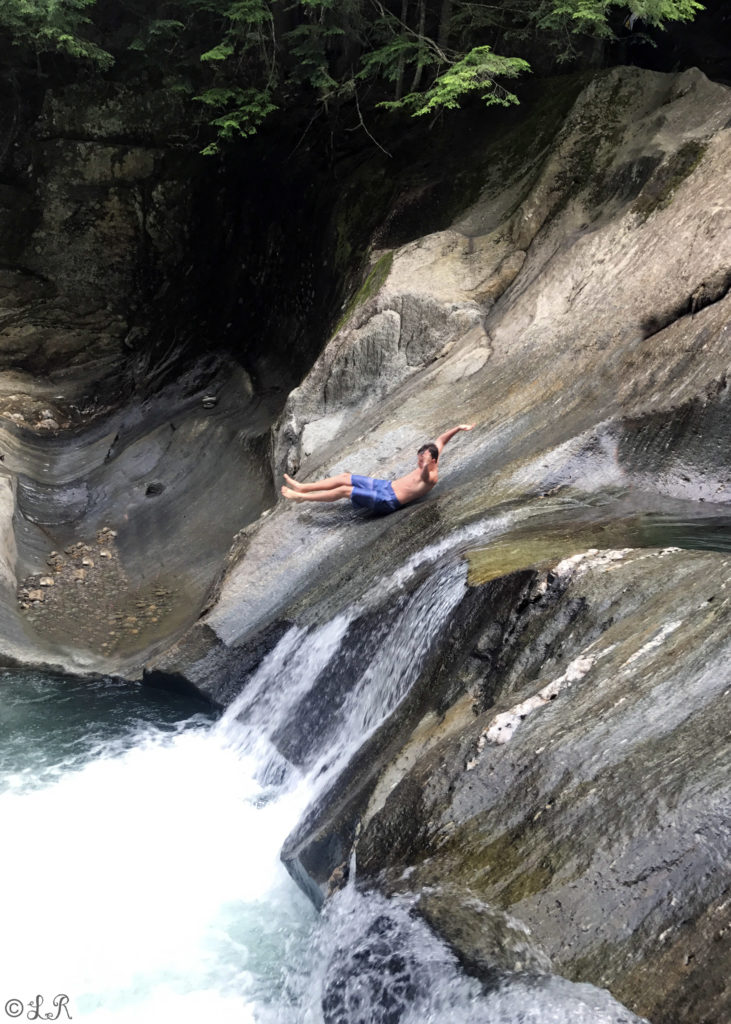 … multiple jumping cliffs (ranging in height from 10 – 20 feet) …
… and refreshing pools (various depths)…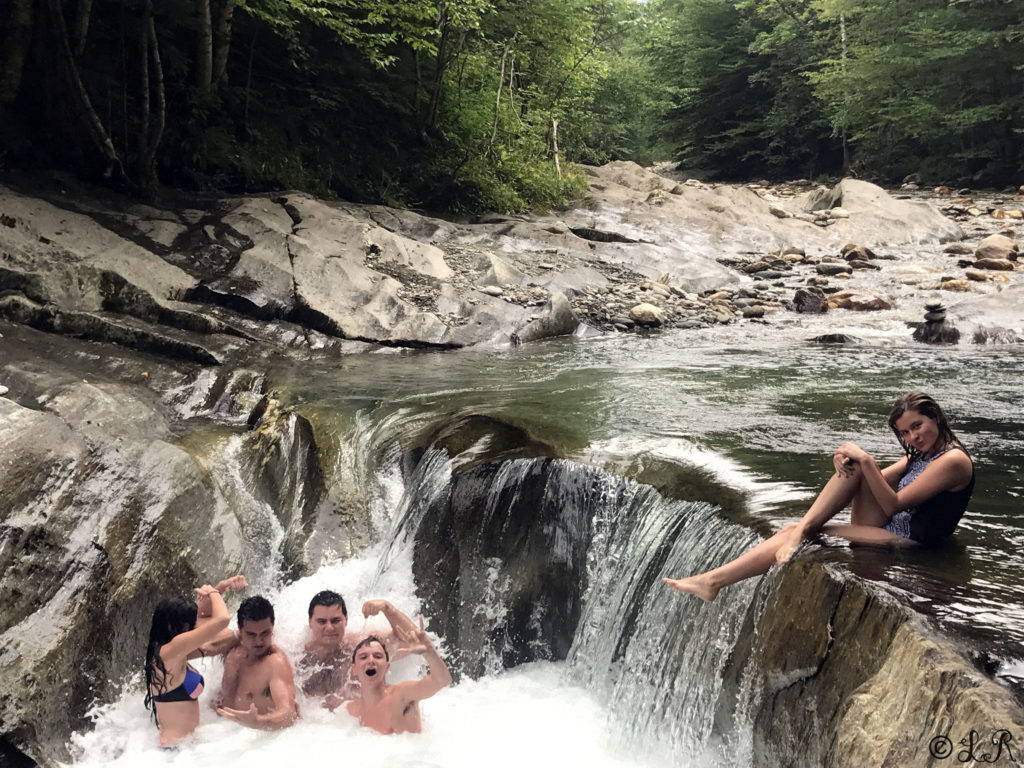 … spending a hot summer day here will not disappoint. Max loved the feeling of the heavy water rushing onto his back in this shallow little pool (above); he explained it as "an invigorating deep tissue shoulder massage that cost $0.00".
Warren Falls provides a fun, safe(-ish) place for an adventure-seeker to spend time in the naturally exhilarating mountain water. Being surrounded by the beautiful backdrop of dense trees and wildlife wasn't bad, either. 🙂
On our way back home from Warren Falls, we stopped to admire another powerful waterfall, but I wasn't able to catch the name of this one. Surprisingly, we spotted it on the side of the road! Just another testament to the wonderful beauty scattered all around us.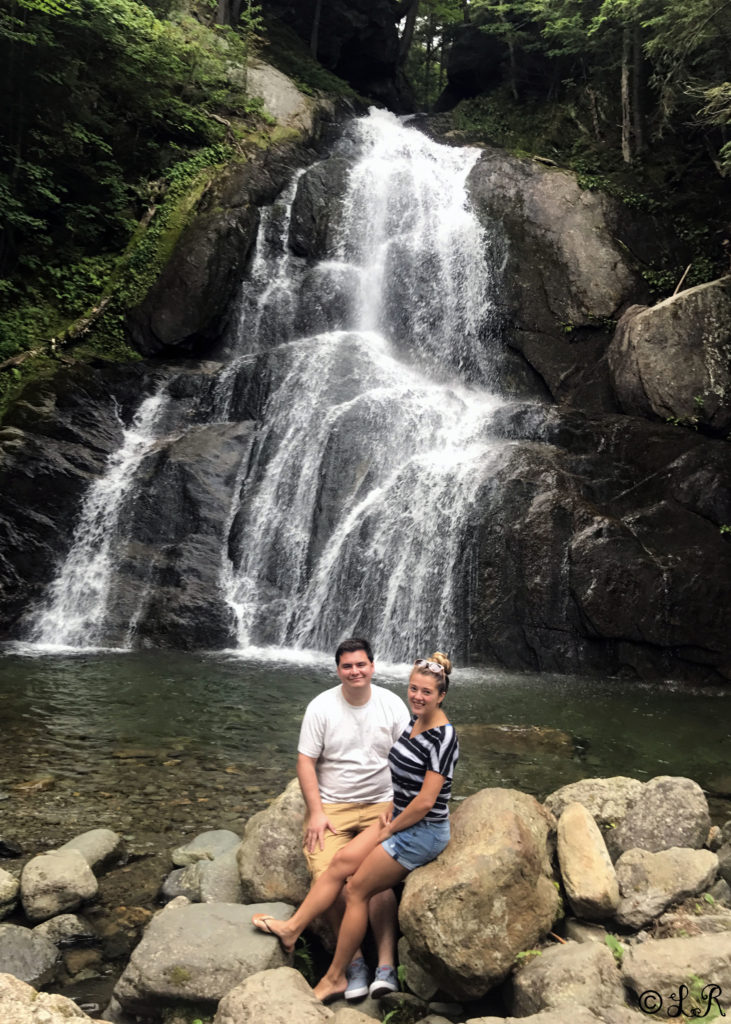 If you would like to explore additional waterfalls while in Vermont, check out the link here.
---
Thanks for reading all about our adventures in 'the great outdoors' of summertime Vermont! I hope that you will get to visit VT one day to enjoy these wonderful experiences – and make your own!
If you missed the first post in this New-England series, you can click here to read it now!
And, on that note, don't forget to stay tuned for the final installment, including miscellaneous Vermont outings, and our time in Boston and New Hampshire! If you don't want to miss it, be sure to enter your e-mail address to subscribe and get an update when I publish a new post (find it in the "Like What You See?" box on right side of the screen for desktop, or on the bottom of the screen for mobile).
As always, thanks for reading, friends! XOXO
XOXO
-LRH
---
What is your favorite place to enjoy the natural beauty of the outdoors? Leave me a comment and we can chat! 🙂