I know, I know; autumn doesn't officially begin until September 22, but by mid-August, I'm tired of the heat, sun, and swimming. Not to mention, the back-to-school advertisements everywhere cause a creeping feeling in me that I cannot deny:
I'M SO EXCITED FOR FALL!
I have loved this season since I can remember. Summer is fun and all, but once you realize the best part about it was a vacation from school, and as an adult, there is no extended period of time off during your year, reality sets in. Summer, shlummer- amirite? SO much better are the cooler, breezy days, the magnificently colorful leaves, bon fires on a chilly night to cuddle up with your loved ones, apple cider at football games, and, especially, the fashion of autumn!
Let me reiterate: the fashion of fall (pauses while every girl swoons thinking of comfy flannels, new boots, and cute scarves). So that is what I want to talk about today. In all my autumnal-excitement, I've been dying to go shopping and amp up my wardrobe for the imminent season. Here are some items of inspiration that I've been dreaming of: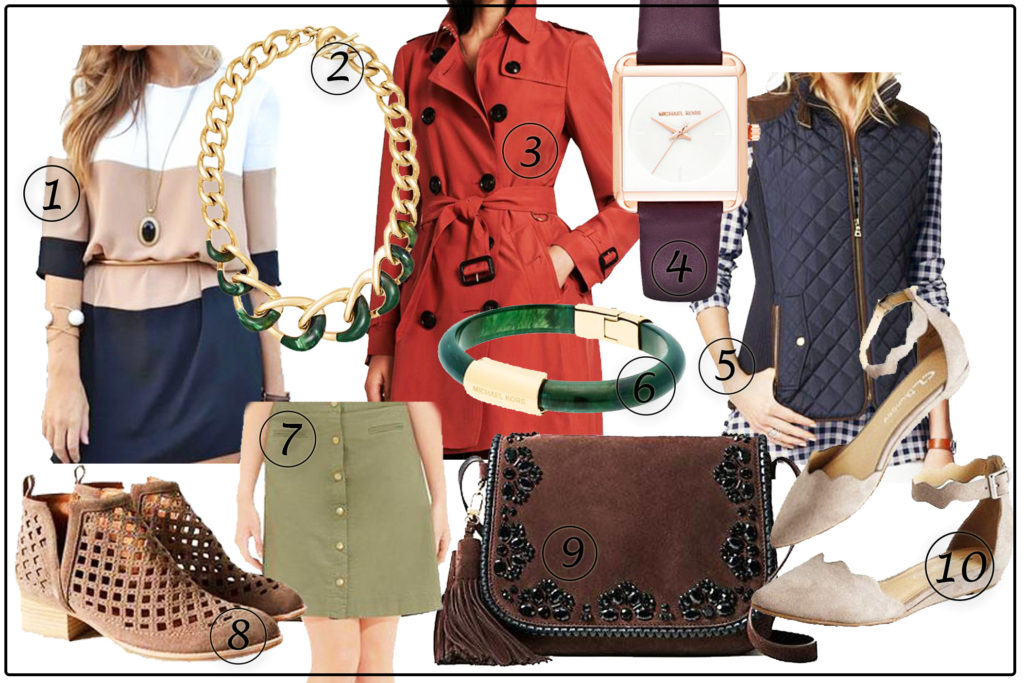 Continue Reading … It's Fall, Y'all!