Come shop with me – I'm always on the lookout for a steal!
Updated: Feb 21, 2019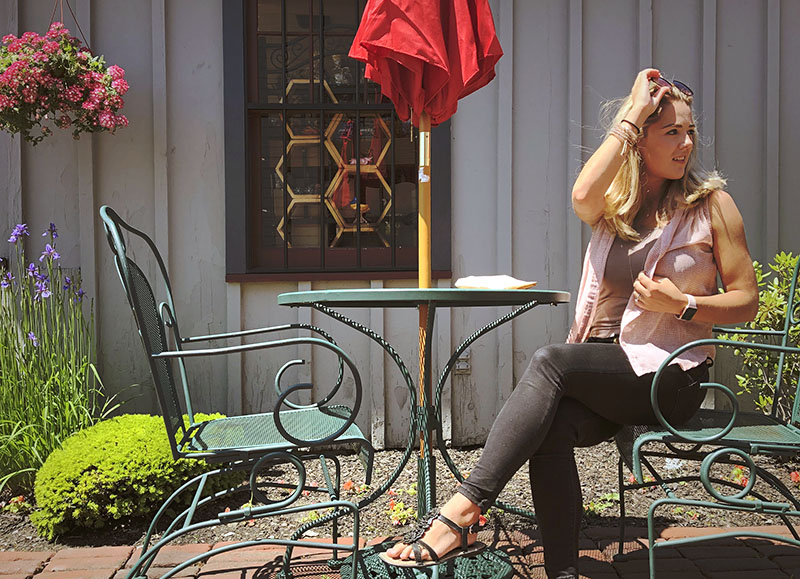 This post contains affiliate links, which means our site may make a small commission based off of resulting sales, at no additional cost to the consumer.
This allows our site to continue to bring great content to fabulous readers, like you! 🙂
Check out my current obsessions and seasonal deals: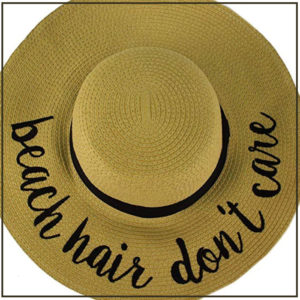 Accessories: C.C. Fun Floppy Beach Hat
These hats are so cute AND functional (shed your eyes from the sun without any awkward tan lines from sunglasses!)
I especially love this brand because they have SO many cute phrases, like "Good Vibes", "Hello Weekend", "You Had Me At Merlot", and plenty more!
Check them out here before summer comes!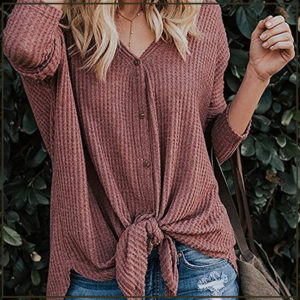 Fashion: Relaxed Tie-Knot Knit Henley
There's no need to wear tight, restrictive clothing just to look good; this loose-fitting top is great for when you want to appear put-together, yet comfortable.
It also comes in a few colors, which is an added bonus; check out your options here!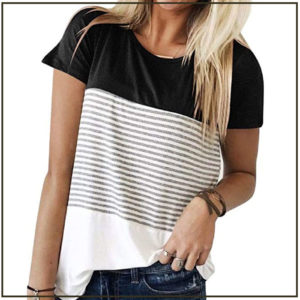 Fashion: Triple Color-Block Striped T-Shirt
Here's another great look for the spring; whether you're running errands, headed to work or school, or even layering a leather jacket for date night, this shirt is the one!
Not to mention, it comes in NINE color options and offers long- or short-sleeves. Check it out here on Amazon!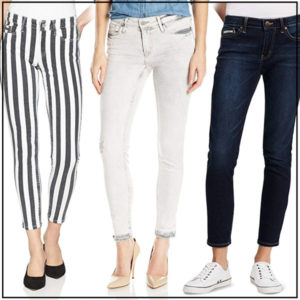 Fashion: Calvin Klein Women's Ankle Skinny Jeans
Find all the options here on Amazon.
These ankle pants are the PERFECT length to wear with high heels, or for tucking into boots during the winter (without your pant legs getting all bunched up).
There are 18+ color options available right now at varying discounts, so check them out and score a pair while you can!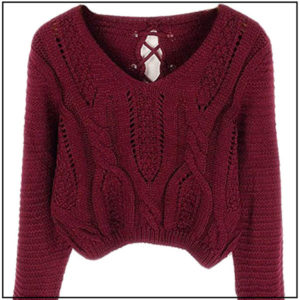 Fashion: Pretty Guide Women's Eyelet Lace-Up Crop Sweater
Shop it here from Amazon!
This cropped sweater is so cute and would look especially great with high-waisted pants or skirts. The size is awesome for petite girls, too, who often find that sweaters are too long/bulky for their frame!
I can't forget to mention, it comes in a plethora of pretty colors for fall, winter, and spring!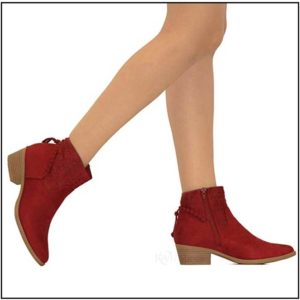 Fashion: MVE Low-Stacked Heel Booties
Shop them here from Amazon.
These adorable booties come in more colors than I can count, and have a few different height variations on the ankle. This lower-profile heel is perfect for someone on their feet all day.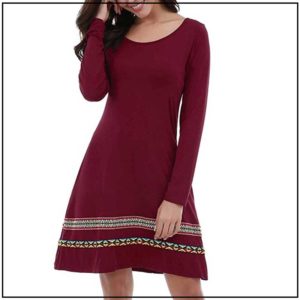 Fashion: Mlxgoie Long-Sleeved Embroidered Swing T-Shirt Dress
Shop this dress here on Amazon.
I'm a sucker for embroidery, so when I spotted this dress, I was sold! What a steal! Plus, it comes in five fall colors. I'd pair this with cute leggings, knee-high boots, and a cozy scarf!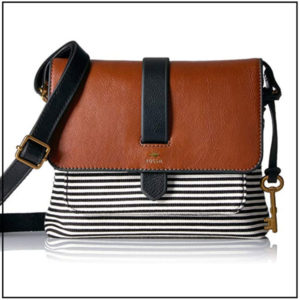 Accessories: Fossil Kinley Small Crossbody Bag
Find it here on Amazon!
You guys – I am in awe at this deal! There are a few color/combo variations (bag + wallet!), and each is priced a little differently. Go check this one out before the sale is over!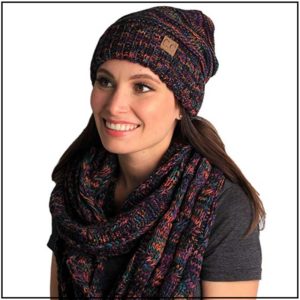 Accessories: CC Oversized Slouchy Beanie and Infinity Scarf Bundle
Shop the set here on Amazon.
This wintery set is SO adorable and comes in every color imaginable. This would make a great gift! Plus, as the colder weather comes, the best way to spice up a boring outfit is to add colorful accessories like these!
---
Never want to miss a good deal?
Sign up here to receive an e-mail notification of updates to the trends page!
Are You #Obssessed?
Don't forget to connect with me on Instagram so we can keep sharing! Tag me in photos of your favorite styles and trends @lexisroseblog! I'd love to see what great deals you've scored this season.