Come shop with me – I'm always on the lookout for a steal!
Updated: Nov 2019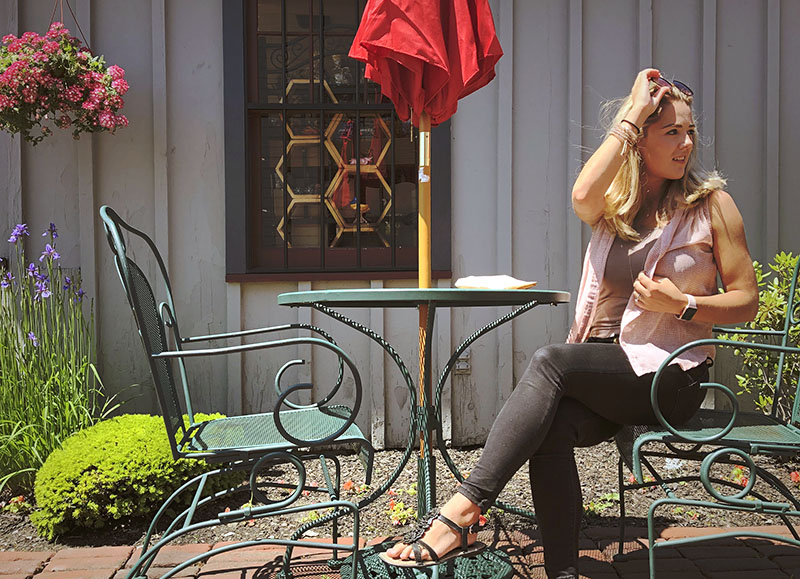 This post contains affiliate links, which means our site makes a small commission based on resulting sales, at no additional cost to the consumer.
This allows our site to continue to bring great content to fabulous readers, like you! 🙂
Check out my current obsessions and seasonal deals: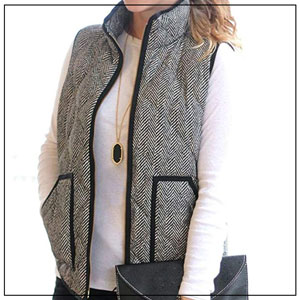 Fashion: Merokeetry Quilted Fall Vest
If you've paid attention to the fall fashion scene for some time, you'd notice an influx of high-end, designer vests popping up each season. My favorite? A J-Crew herringbone black and white little number that happens to look JUST like this Amazon dupe, but for, like, three times the price.
Save your hard-earned cash and get this one here before it's sold out!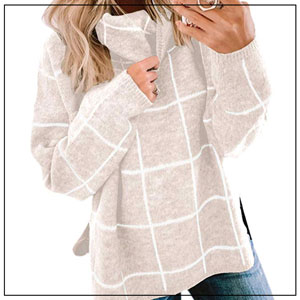 Fashion: Ecowish Cowl-Neck Pullover
LOVE this design, LOVE the variety of fall neutrals available, and most of all, I LOVE the cowl/turtleneck design. Perfect for fall layering and staying cozy on a chillier day.
Add it to your fall collection by shopping the link here!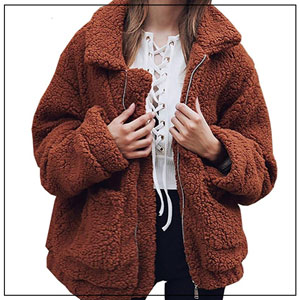 Fashion: Pretty Garden Faux-Shearling Shaggy Jacket
Talk about cozy fall layers! This over-sized jacket is perfect for finalizing a gorgeous fall look. Plus, who wouldn't want to cuddle up in this soft lil number?
Check out the other colors and designs (like buttons!) here.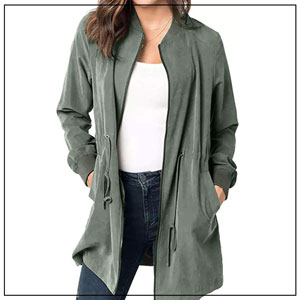 Fashion: Blencot Faux-Suede Lightweight Layering Jacket
Loving all the color choices on this cute, faux suede jacket. It even comes in a dust pink – *insert heart eyes here*!
This jacket is perfect for achieving that autumn-layered look, without suffocating yourself in hot, thick clothing. Check it out here!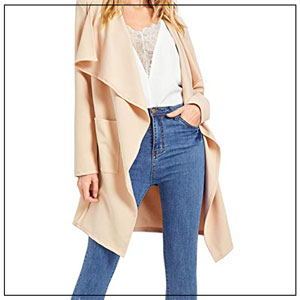 Fashion: Romwe Waterfall Hem Thin Trench Coat
Another absolutely fantastic layering option, this flirty jacket comes in a variety of colors and styles.
Use it to dress up a casual outfit, or put the finishing touch on a date-night out. You can find it on Amazon, here!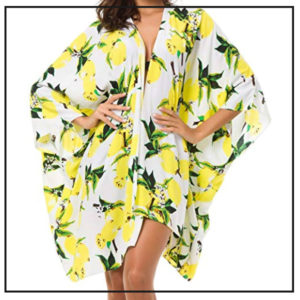 Fashion: Lemon Kimono / Swim Cover-up
I bought this Kimono as a swim coverup on a whim and receive so many compliments on it! I've incorporated it into my daily outfits as well, like wrapping it over a tank and shorts or a light tee and skirt!
It's also super light, which is great for traveling or even throwing in a purse if you get warm! Check out the kimono here on Amazon!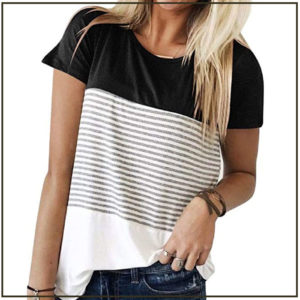 Fashion: Triple Color-Block Striped T-Shirt
Everyone needs a good, comfy t-shirt. Whether you're running errands, headed to work or school, or even layering a leather jacket for date night, this shirt is the one!
Not to mention, it comes in SO many color options and offers long- or short-sleeves. Check it out here on Amazon!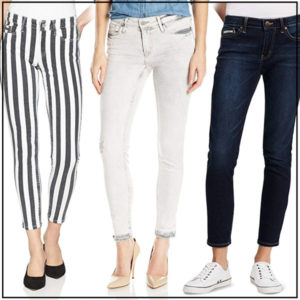 Fashion: Calvin Klein Women's Ankle Skinny Jeans
Find all the options here on Amazon.
These ankle pants are the PERFECT length to wear with high heels, or for tucking into boots during the winter (without your pant legs getting all bunched up).
There are 18+ color options available right now at varying discounts, so check them out and score a pair while you can!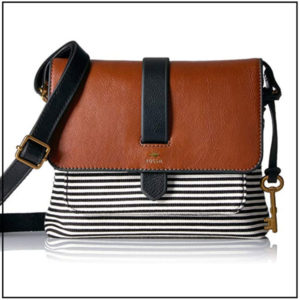 Accessory: Fossil Kinley Small Crossbody Bag
You guys – I am in awe at this deal! Fossil bags are all of my accessory #goals!!!
There are a few color/combo variations (bag + wallet!), and each is priced a little differently. Go check this one out before the sale is over!
Find it here on Amazon!
---
Never want to miss a good deal?
Sign up here to receive an e-mail notification for updates and new posts!
Are You #Obssessed?
Don't forget to connect with me on Instagram so we can keep sharing! Tag me in photos of your favorite styles and trends @lexisroseblog! I'd love to see what great deals you've scored this season.