Come shop with me – I'm always on the lookout for a steal!
Updated: July 2019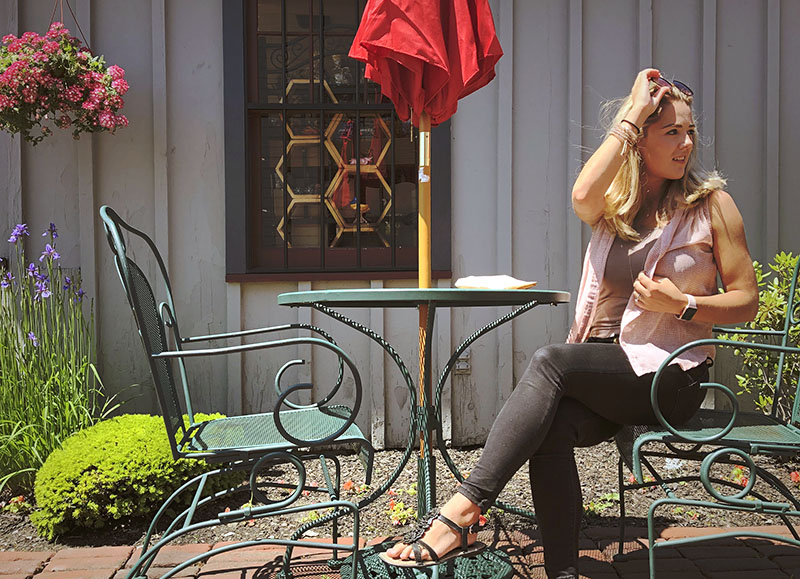 This post contains affiliate links, which means our site may make a small commission based off of resulting sales, at no additional cost to the consumer.
This allows our site to continue to bring great content to fabulous readers, like you! 🙂
Check out my current obsessions and seasonal deals: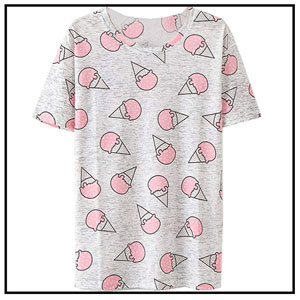 ICE CREAM DAY 2019 FASHION PICK: Ice Cream Graphic Tee
I'm not a huge graphic tee gal, but this cute ice cream cone design definitely caught my eye!
I think this would be adorable knotted in the front with high waisted shorts/pants, and maybe a white-washed jean jacket over top. Finish it with some long layered necklaces and Vans for a fun, cute, and casual look!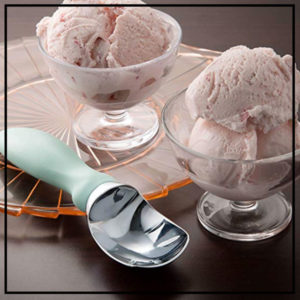 ICE CREAM DAY 2019 HOME GOODS PICK: Teal Blue Ice Cream Scooper
You can't have an ice cream party without a sufficient scooper! This ice cream scooper is strong and sturdy – perfect for a frozen treat!
Plus, this one comes in the most adorable colors! I am obsessed with this summery teal!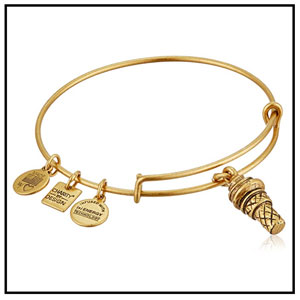 ICE CREAM DAY 2019 ACCESSORY PICK: Ice Cream Alex and Ani Charm Bracelet
*Insert high pitched squealing here!*
YOU GUYS! I think Alex and Ani bangles are so cute, and they are super trendy for layering right now. So I just about died when I found out they make an ice cream cone bracelet! Buy one for you AND one for your BFF!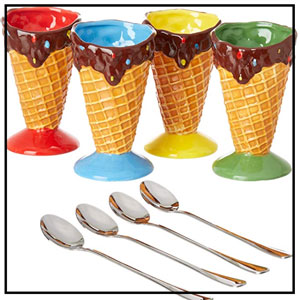 ICE CREAM DAY 2019 HOME GOODS PICK: Ice Cream Cone Ceramic Bowls
These ceramic bowls are so cute! I LOVE that they look like ice cream cones, complete with the "melting drips."
Perfect for a summer sundae with friends; check these bowls out here before they're gone!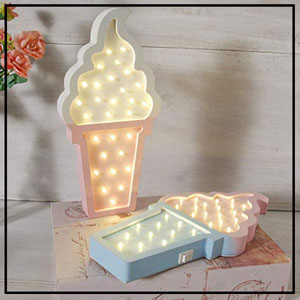 ICE CREAM DAY 2019 HOME GOODS PICK: LED Ice Cream Cone Box Light Decoration
As soon as I stumbled upon this little guy, I knew I needed it!
This LED light is perfect for any summer parties you may be hosting, or for the ice cream lover in your life! I picture it lighting up a teen girl's trendy bedroom!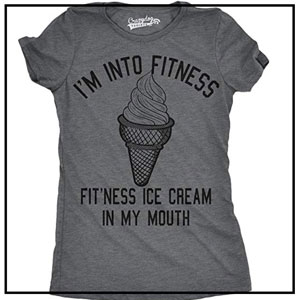 ICE CREAM DAY 2019 FASHION PICK: Fit'ness Ice Cream In My Mouth Humor T-Shirt
"Yeah, I'm into fitness…" such a clever shirt for the ice cream lover in your life! Buy it as a funny gift or wear it yourself and profess your eternal love for the sweet dairy treat.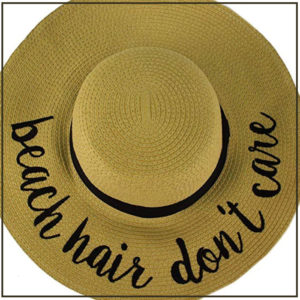 Accessory: C.C. Fun Floppy Beach Hat
These hats are so cute AND functional (shed your eyes from the sun without any awkward tan lines from sunglasses!)
I especially love this brand because they have SO many cute phrases, like "Good Vibes", "Hello Weekend", "You Had Me At Merlot", and plenty more!
Check them out here before summer ends!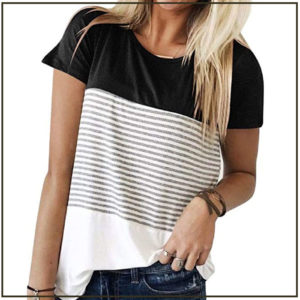 Fashion: Triple Color-Block Striped T-Shirt
Here's another great look for the spring; whether you're running errands, headed to work or school, or even layering a leather jacket for date night, this shirt is the one!
Not to mention, it comes in NINE color options and offers long- or short-sleeves. Check it out here on Amazon!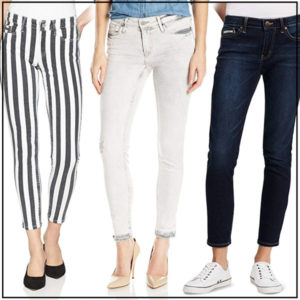 Fashion: Calvin Klein Women's Ankle Skinny Jeans
Find all the options here on Amazon.
These ankle pants are the PERFECT length to wear with high heels, or for tucking into boots during the winter (without your pant legs getting all bunched up).
There are 18+ color options available right now at varying discounts, so check them out and score a pair while you can!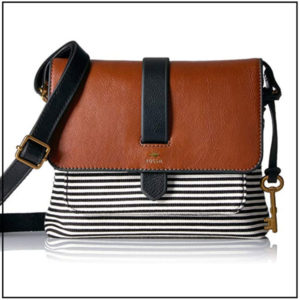 Accessory: Fossil Kinley Small Crossbody Bag
Find it here on Amazon!
You guys – I am in awe at this deal! There are a few color/combo variations (bag + wallet!), and each is priced a little differently. Go check this one out before the sale is over!
---
Never want to miss a good deal?
Sign up here to receive an e-mail notification of updates to the trends page!
Are You #Obssessed?
Don't forget to connect with me on Instagram so we can keep sharing! Tag me in photos of your favorite styles and trends @lexisroseblog! I'd love to see what great deals you've scored this season.