In addition to blogging, I offer freelance Digital Art, Graphic Design, and Copywriting services.
As a writing and design lover, I want to make all of your creative dreams come true!
Since I was young, I've loved all forms of art. When I started high school, I learned how to integrate technology with my passion. This not only opened up an entirely new world of artistic possibilities but gave me the training and confidence I needed to one day branch out on my own – on this blog.
Everything you see here on my site is my own. I don't outsource photography, writing, or editing to anyone. In fact, it's one of my favorite aspects of blogging. So when I learned that the creative side of the business world was difficult for some digital entrepreneurs, I knew it was my job to step in and help.
So, what beautiful thing can I help you create?
My services include, but are not limited to:
Photo Retouching, Color-Correction, Batch Filtering
Photo Editing, Digital Manipulation, Removal of Unwanted Subjects
Framing and Collage Creation
Written Media Curation, Copywriting, Editing
Branding, Logo, and Icon Design
Digital Infographic Production
Instagram Story Templates and Icon Image Design
Social Media Caption Curation, Editing, Proofreading
Additionally, I offer basic video editing services; you can see an example of a past Vlog I compiled, here!
Take a look at the following portfolio showcasing a small amount of my past digital artwork. Then, peruse the rest of my site for a living example of my skills, or continue scrolling on this page to contact me! You can also check out my blog's Instagram account to see some more of my current work.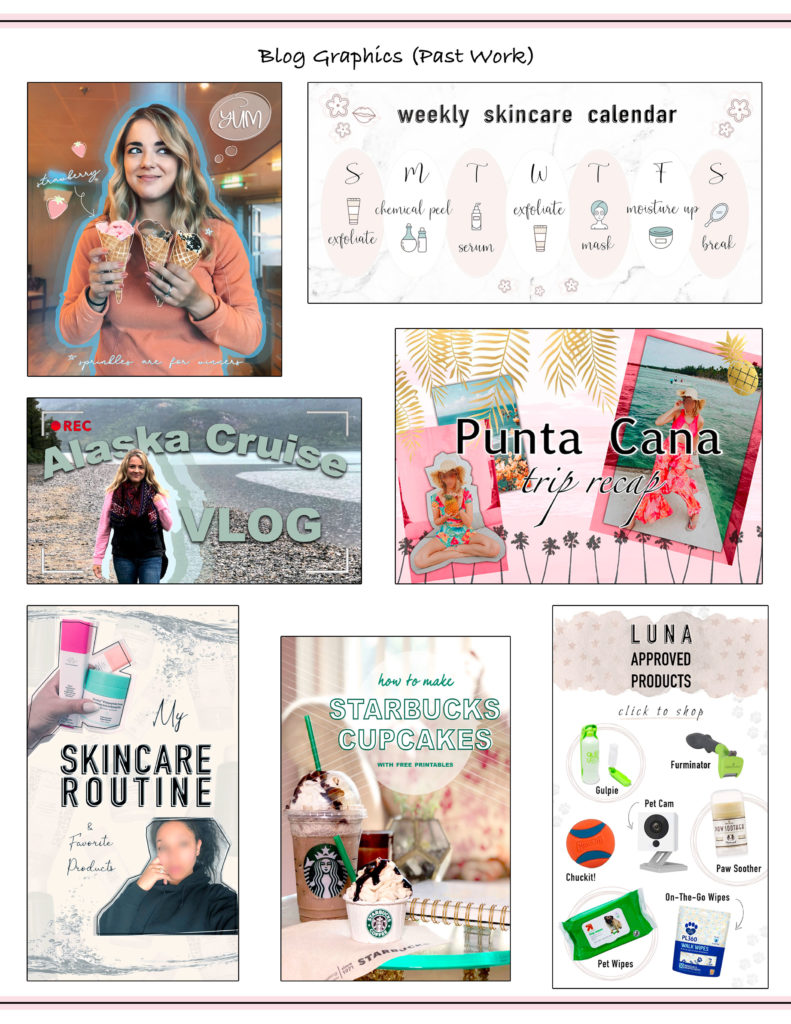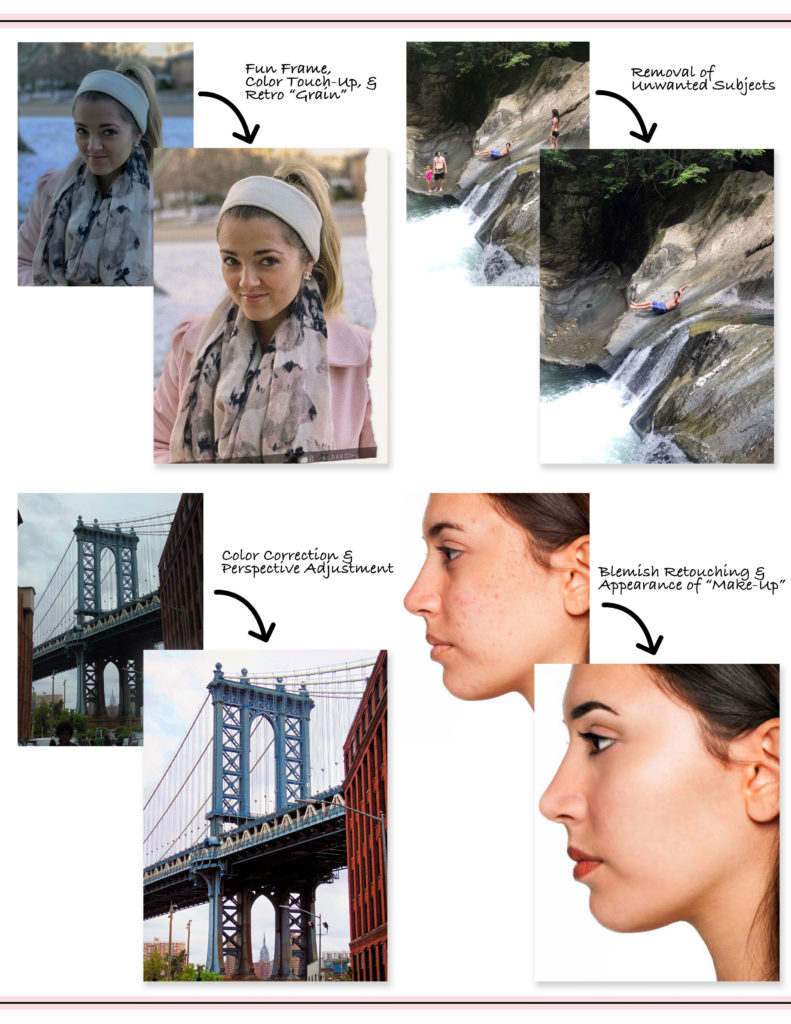 Fill out the information below to work together!
I can't wait to create something wonderful with you.