In addition to blogging, I offer freelance Digital Art and Graphic Design services.
As a graphic design and digital art lover, I want to make all of your creative dreams come true!
Since I was young, I've loved all forms of art. Around the time of beginning high school, I learned how technology could be integrated with my aforementioned passion. This not only opened up an entirely new world of artistic possibilities but gave me the training and confidence I needed to one day branch out on my own, on this blog.
Everything you see here on my site is my own. I don't outsource photography or editing to anyone. In fact, it's one of my favorite aspects of blogging. So when I learned that the artsy-side of the business world was difficult for some digital entrepreneurs, I knew it was my job to step in and help.
In fact, one source claims that online posts including images have 650% better engagement than non-image posts. Yes, six-hundred and fifty percent. Clearly, the use of eye-catching, high-quality visuals can make or break your online presence.
So, what beautiful thing can I help you create?
My services include, but are not limited to:
Photo Retouching, Color-Correction, and Batch Filtering
Photo Editing, Digital Manipulation, and Removal of Unwanted Subjects
Framing and Collage Creation
Branding, Logo and Icon Design
Digital Infographic Production
Instagram Story Templates & Icon Image Design
Additionally, I offer basic video editing services; you can see an example of a past Vlog I compiled, here!
Take a look at the following portfolio showcasing a small amount of my past work. Then, continue scrolling to contact me!
And, check out my blog's Instagram account or my photo-editing-specific Instagram account to see some more of my current work.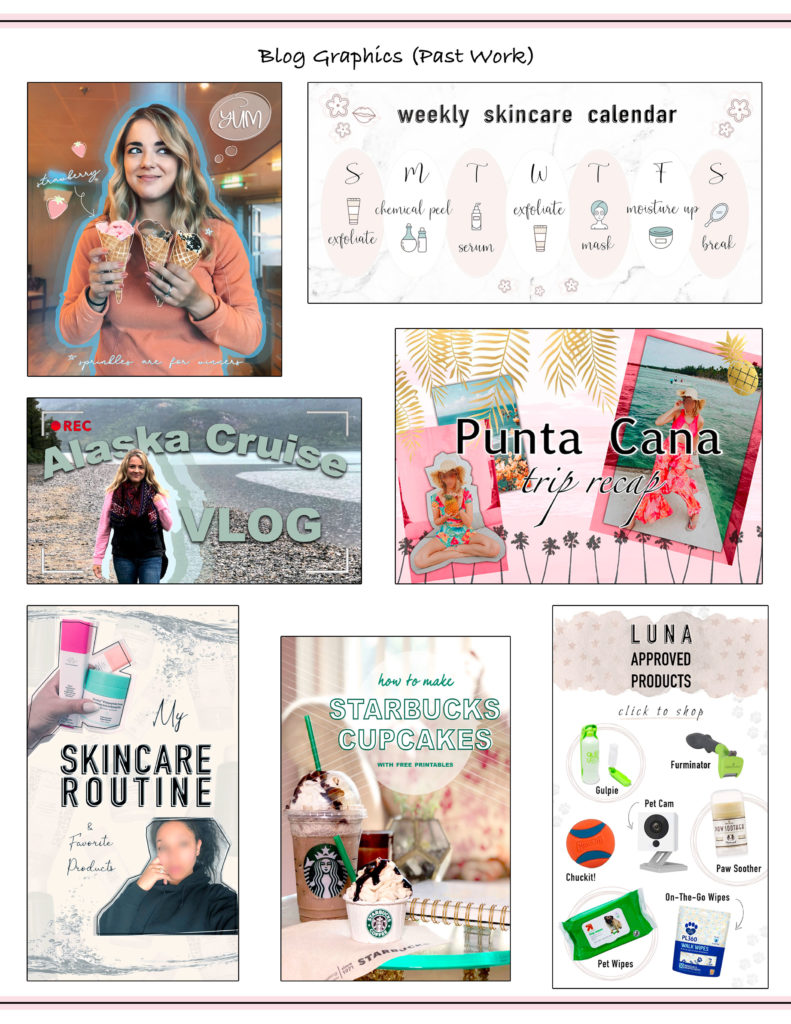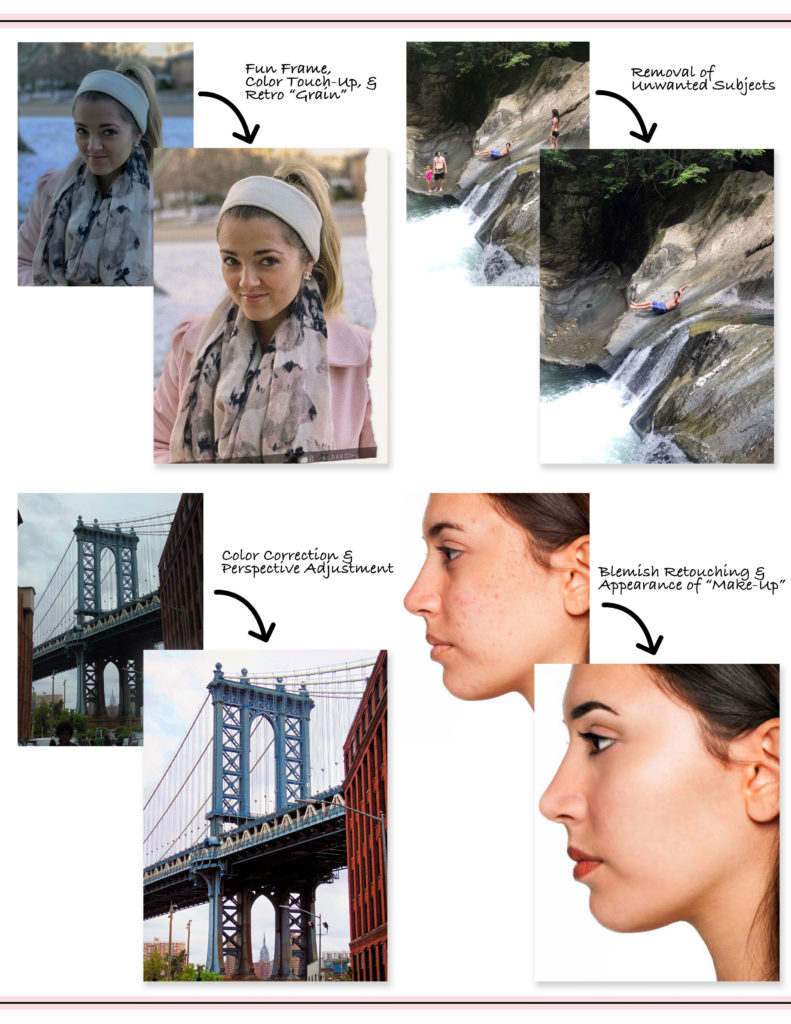 Fill out the information below to work together!
I can't wait to create something wonderful with you.