As do many, I love the feeling of waltzing out of a salon with fresh, smooth, colorful nails. Lately, I have been obsessed with gel manicures. Gel nail polish differs from regular polish as, after being "cured" under a UV or LED lamp, it hardens, providing intense shine and up to two or three weeks of flawless coverage, without chipping.
One of the downsides to gel manicures, though, is that they typically cost anywhere from $35 to $45 depending on the salon you choose.
My wallet says: "Ouch."  What's a girl to do?
Well, recently I began seeing in drug stores nail polish claiming to offer the same gel attributes mentioned above, without necessary salon-light exposure. These polishes were significantly cheaper (ranging anywhere from $2.00 to $12.00 per bottle/brand).
My initial thoughts? "Too good to be true…" *walks away* "…but, could it be?!" … *slowly walks back to the nail polish and grabs every bottle I can find*. I wanted to try every option as soon as I arrived home from the store!
Today, I bring the results to you!
Continue reading to see my thoughts on each polish, as I painted my nails and as time passed, to see which "gel" is really worth your time.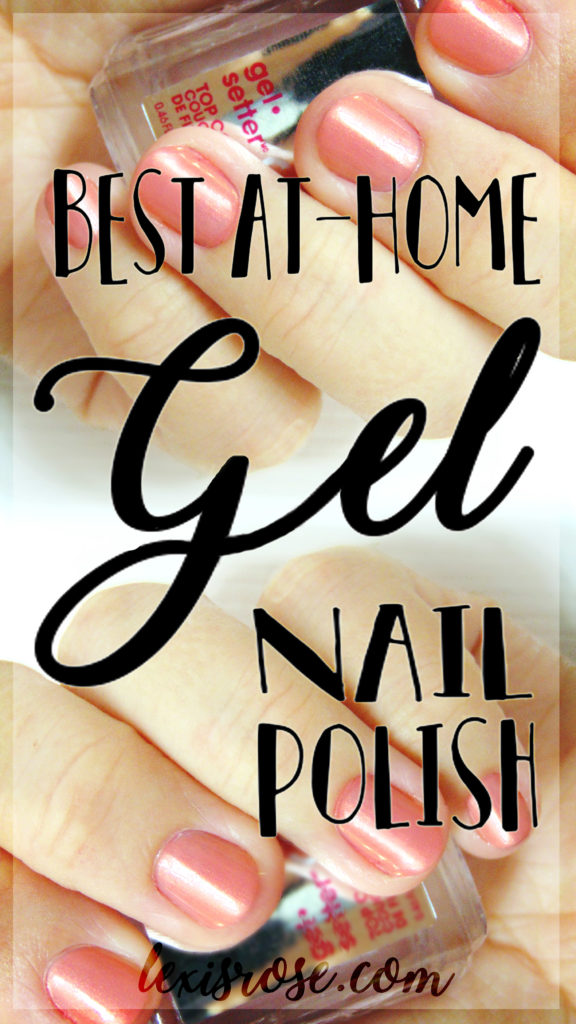 Sally Hansen Miracle Gel: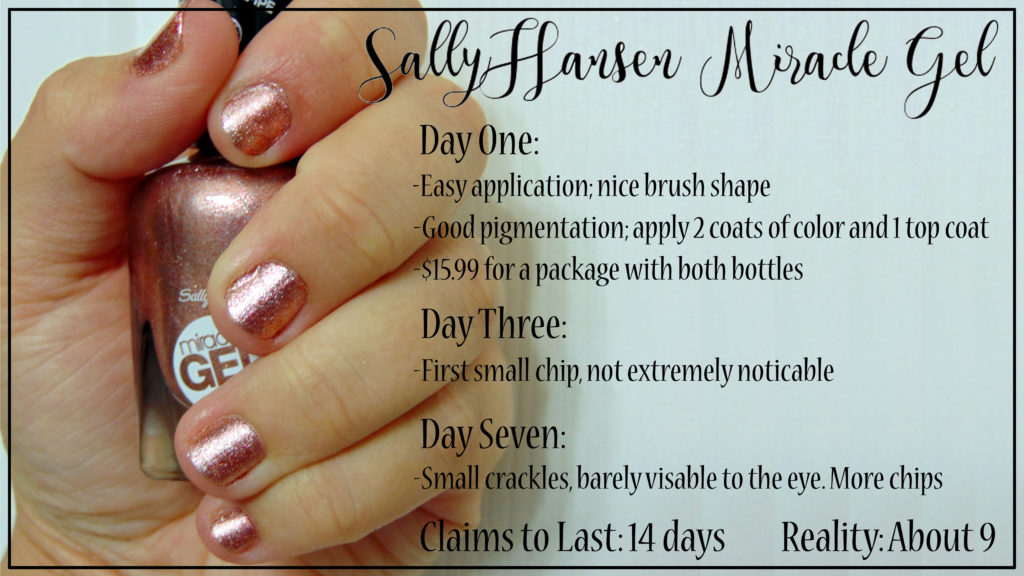 Sinful Colors Sinful Shine with Gel-Tech: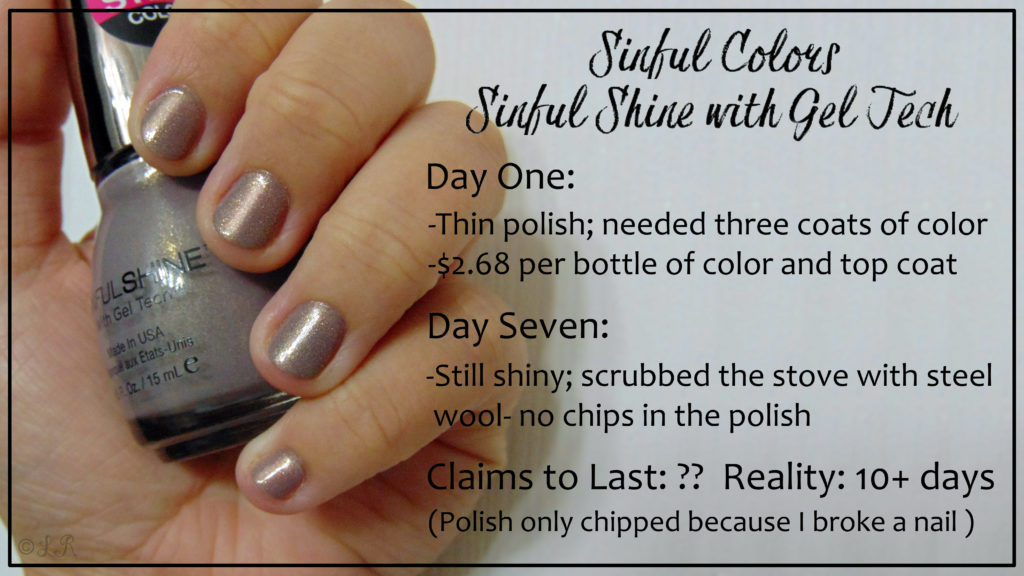 Wet 'N Wild One Step Wonder Gel: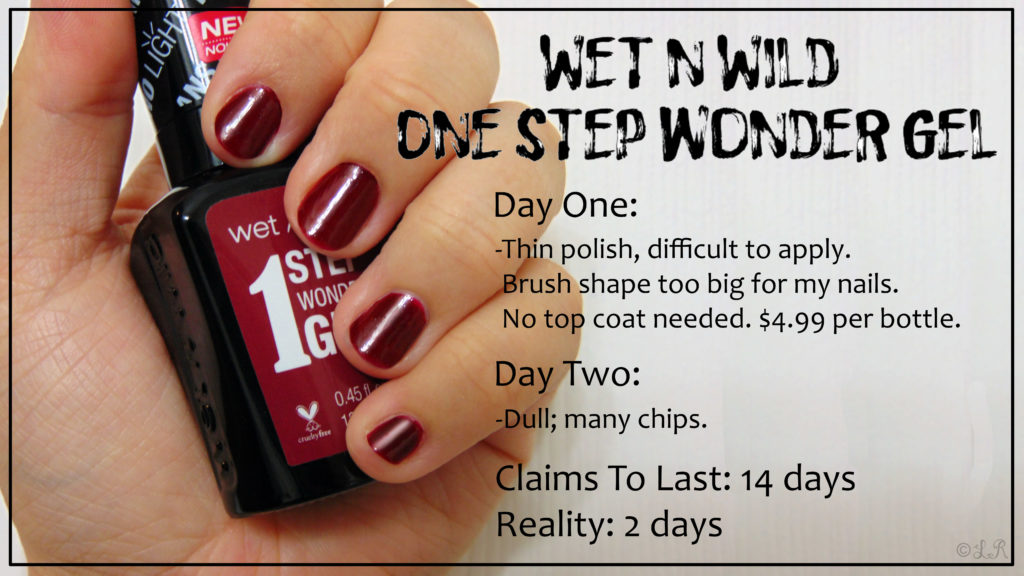 Essie Gel Setter: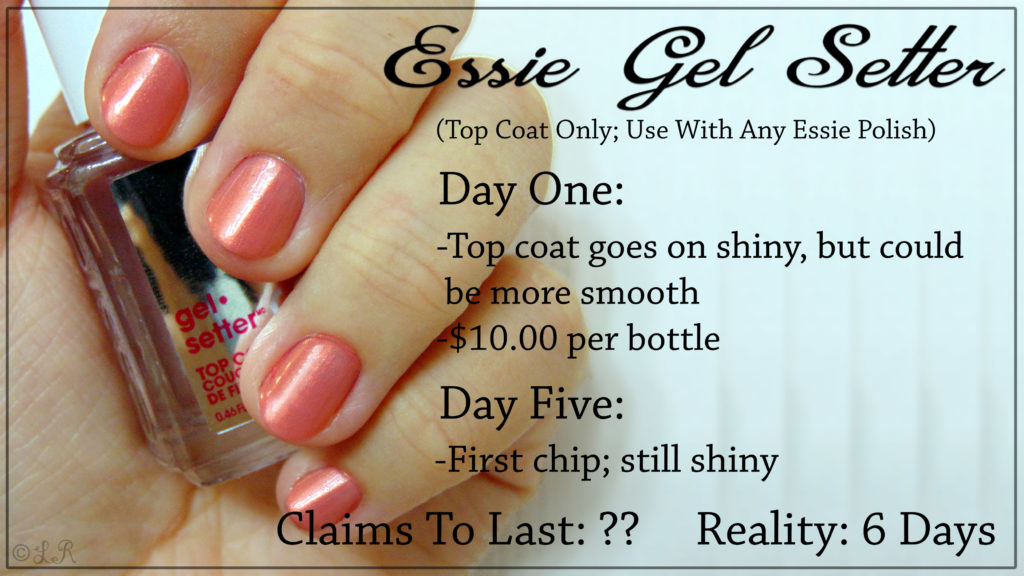 Revlon ColorStay Gel Envy: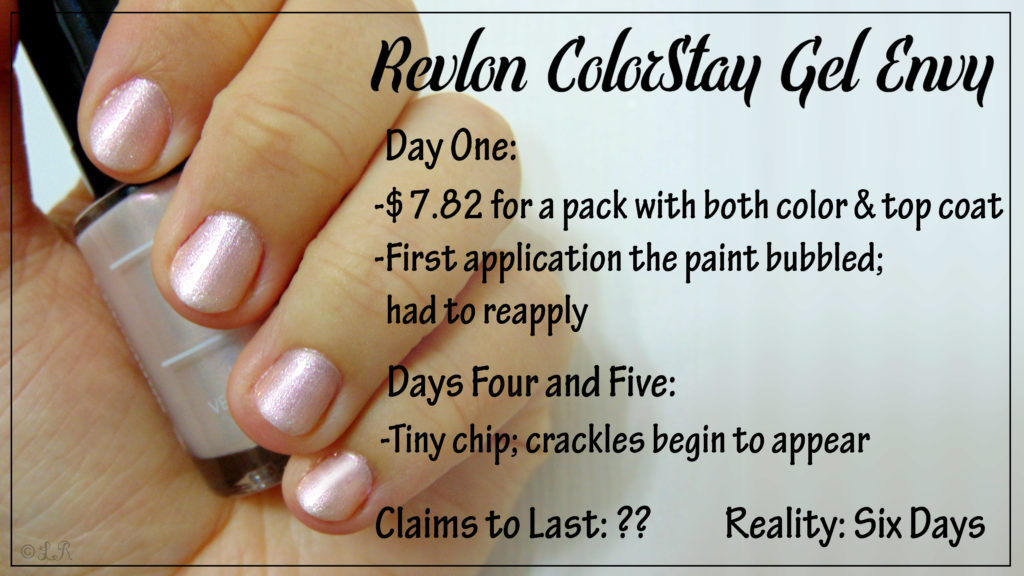 So, much to my expectation, none of the polishes lasted as long as a genuine gel polish manicure. Nevertheless, the gel "dupes" did have some redeeming qualities worthy of merit; all of these polishes lasted longer and remained shinier than traditional store-bought nail polish.
The "reality" number of days each polish lasts indicated on the photos above was what I considered to be the "wearable" point; as soon as my polish chips or dulls- even a tiny bit- I instantly want to grab my acetone bottle and remove the paint. Taking that into consideration, if those types of imperfections in your manicure aren't bothersome, you could make the polish last even 2-3 days longer.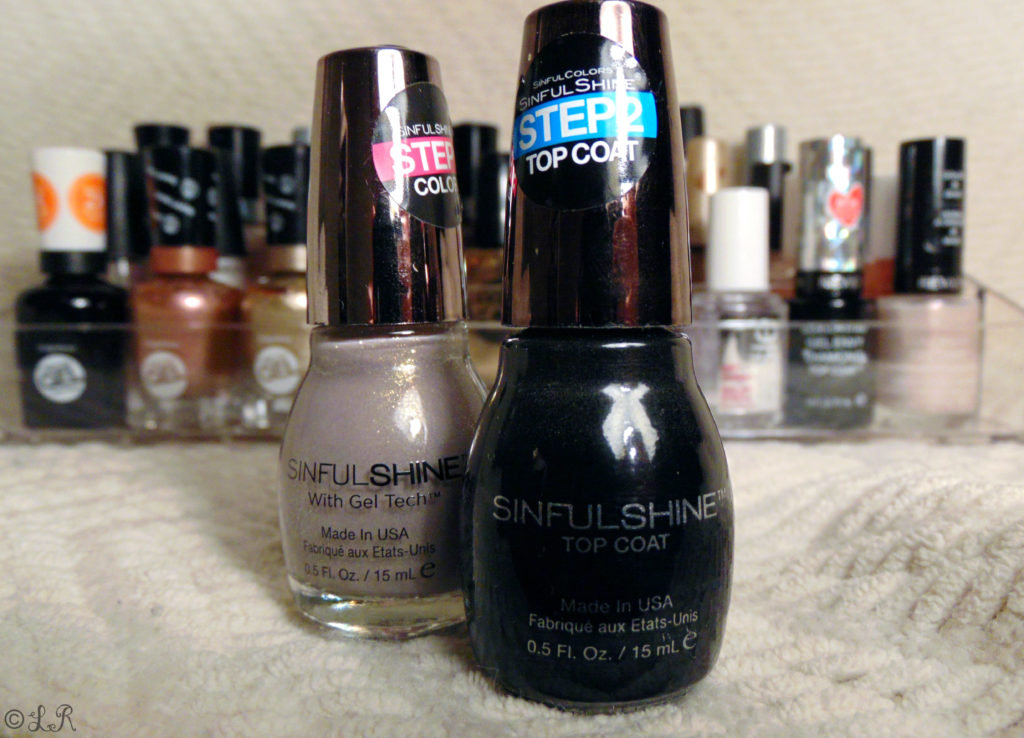 Out of all the polish I tried, I am SO excited about Sinful Colors' Sinful Shine with Gel-Tech duo. Initially, I loved the application and how long it lasted. I mean, I deep-cleaned my whole house (even scrubbing the stove with steel wool) during the duration of testing this polish, and it still did not chip. The demise came when I broke demolished two of my nails in a car door, resulting in the tips of my broken nails peeling the polish from the majority of the remainder of my nail; it was a sad, sad, day.
I was so surprised at the quality of this polish in comparison to the price; seriously, purchasing both bottles costs less than the venti Frappuccino and warm scone I'm tempted by each morning.
And the color- Prosecco- is simply breathtaking. The muted gray with lavender undertones is gorgeous, and in the right lighting, you can see warm, golden sparkles that look like stars. So distracting, as you can see by this SnapChat-video-turned-GIF: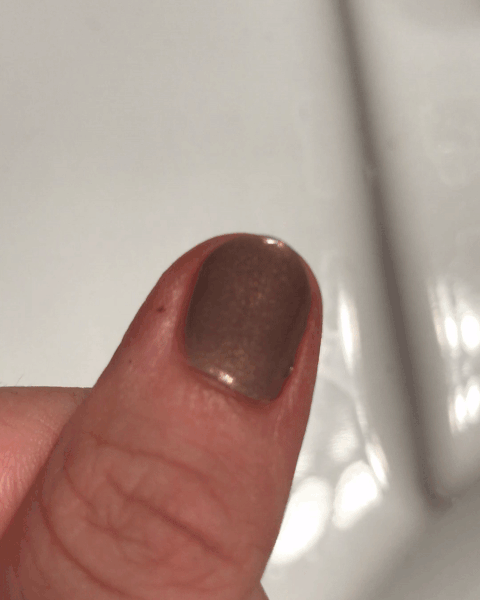 I want to hear your suggestions: what is the best nail polish in your closet? Let me know in the comments below!
Happy manicuring!! 🙂