I LOVE ITALIAN FOOD probably more than the average person. I mean, I could eat lasagna every single day of my life with no qualms whatsoever.
Well, with only one qualm- the obvious injustice to my waistline. Because, really, all the gooey cheese and tasty carbs are Healthy-Eating-101 "no-no"s.
So what is a girl to do? Lightened up Italian, of course! Hence, this recipe was born; by replacing the carbs, adding some veggies, and combining a few diet-specific tweaks, we have created a delicious, healthy dinner that does not sacrifice taste!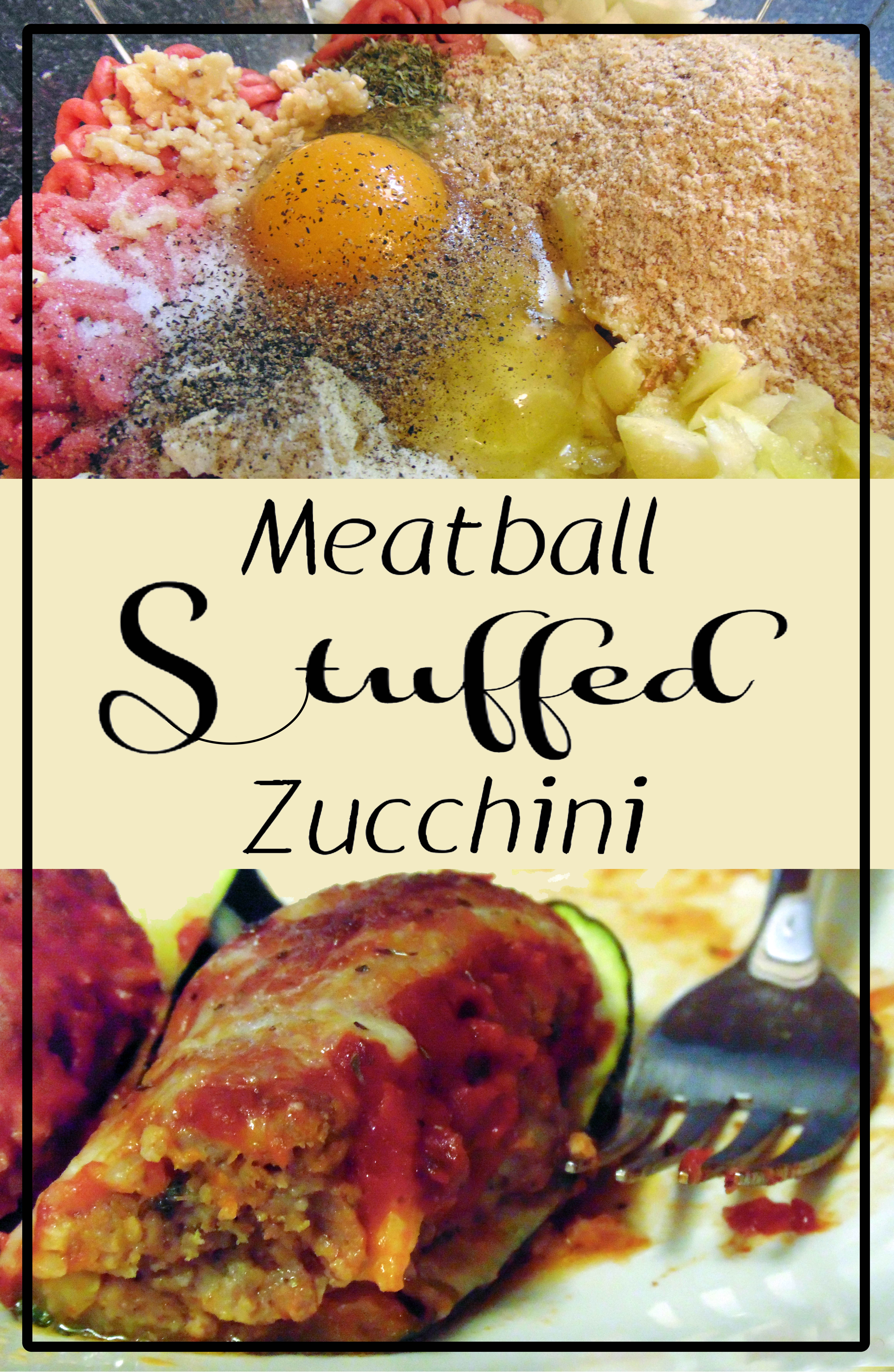 Ingredients (for 2 Servings):
2 medium-sized zucchini
1/2 lb. of ground beef (grass-fed for Paleo)
1/2 cup of bread crumbs (use almond meal as a non-grain/non-carb substitute)
1/8 cup of parmesan cheese (simply omit; or, use this recipe for a Paleo/Whole30-compliant "cheese")
1/2 small onion, chopped finely
1 or 2 handfuls of chopped mushrooms (if you like)
2 cloves of garlic, or less, if you do not like garlic as much as I do 😉
1 egg, beaten lightly (or purée 1/4 cup of plain tofu for a vegan/dairy-free substitute. It creates the same texture needed to bind the meatballs together)
1 tbsp salt
1 tbsp black pepper
1 tsp red pepper flakes
1 tsp Italian Seasoning, or Herbs de Provence
1 tsp parsley, plus extra for topping
1 cup of tomato sauce (use your favorite canned variety, or make your own Paleo recipe, like this one here. If going the store-bought route, just be aware of sneakily added sugars!)
1/2 cup of shredded cheese for topping (again, simply omit to follow lifestyle restrictions, or top with more of the non-dairy "cheese" recipe from above)
Method:
1) Slice each zucchini in half lengthwise and, using a spoon or melon-baller, scoop out the insides, and put them aside for later.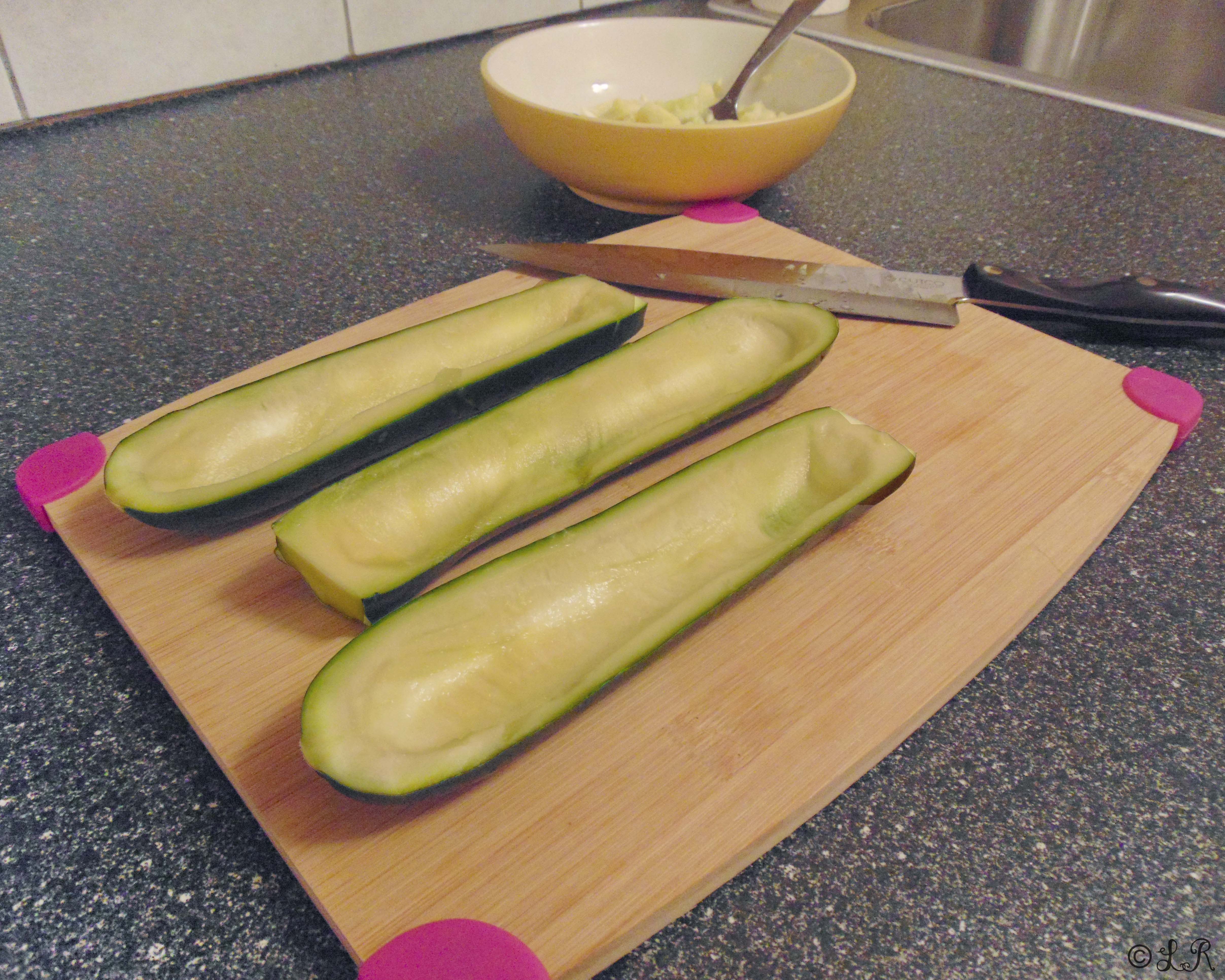 2) In a large bowl, mix together your meat, breadcrumbs or almond meal, parmesan cheese or substitute, onion, optional mushrooms, egg or tofu, garlic, salt, peppers, seasoning, parsley, and the insides of the zucchini that was scooped out.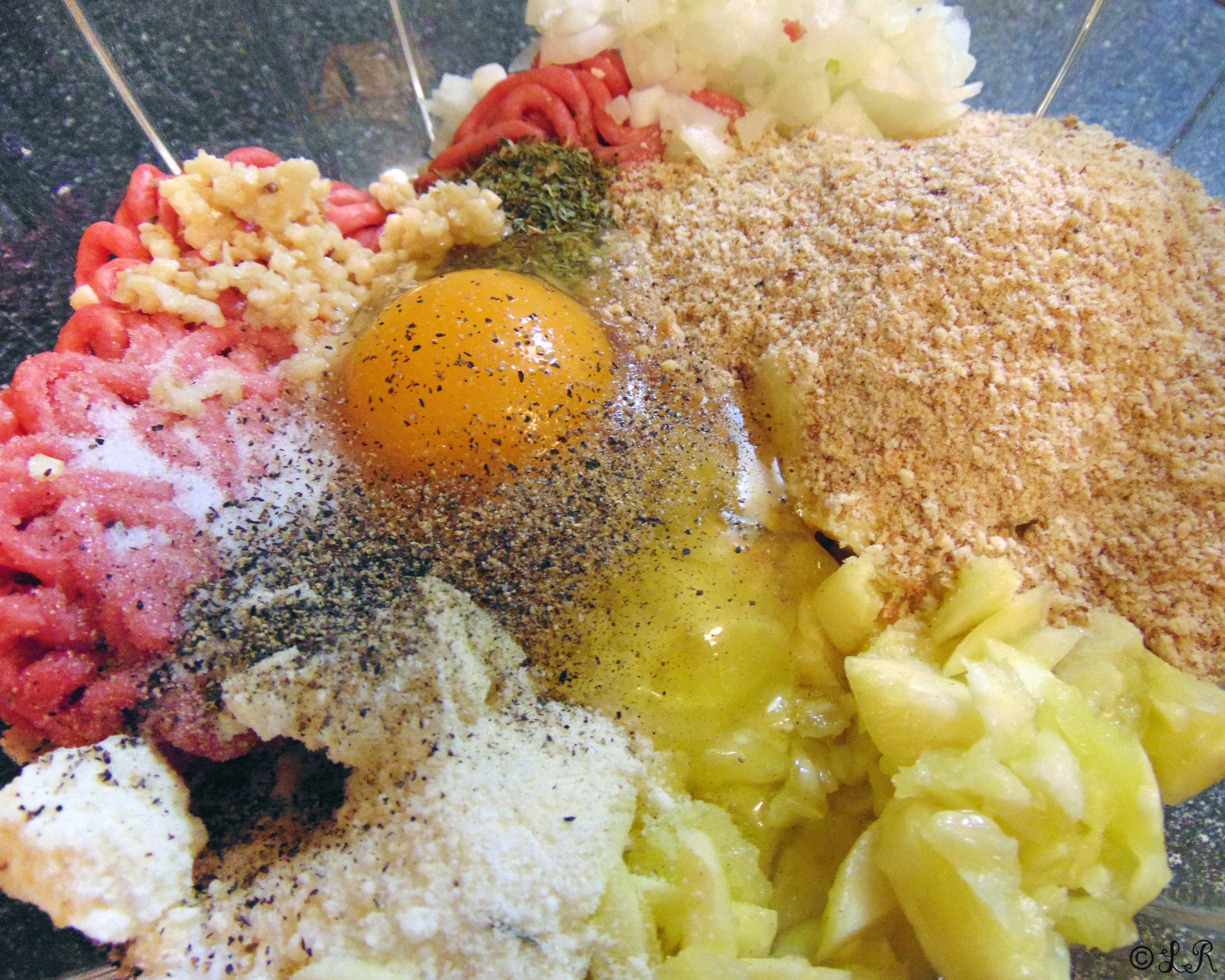 3) Divide the mixture evenly between each zucchini "boat"; I found the easiest method is to roll a handful of the mixture in your palms into a long, narrow shape. Your "boats" should look like these: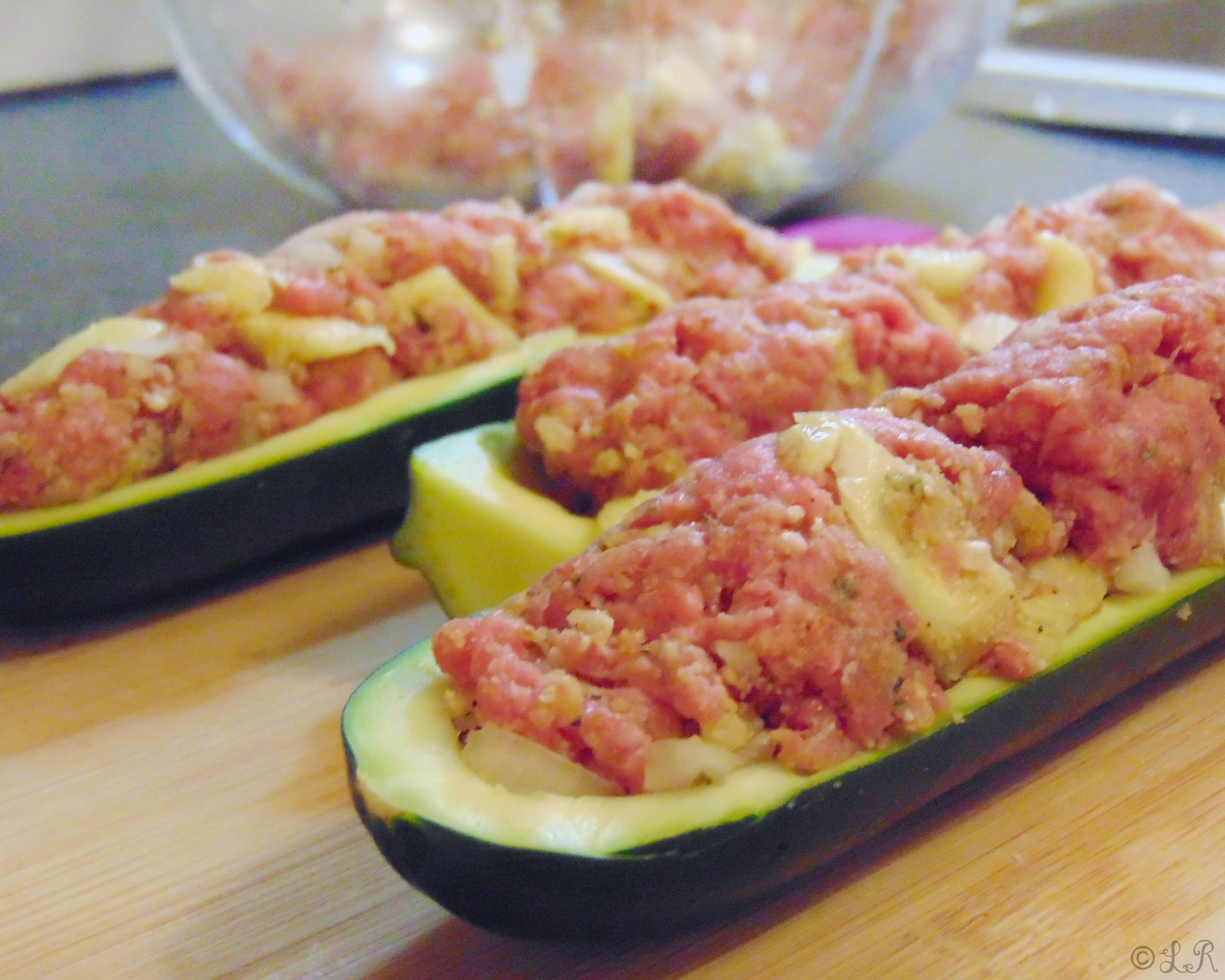 4) Place each zucchini "boat" into a glass baking dish, and bake in an oven preheated to 350° for 30-35 minutes.
5) Once the meat is just about cooked through (food safety recommendations encourage ground beef to reach an internal temperature of 160°), top each boat with tomato sauce and, if you'd like, a bit of cheese or cheese substitute.
6) Place the dish back into the oven for 10-15 minutes more, until the sauce is warmed through and the cheese has browned nicely.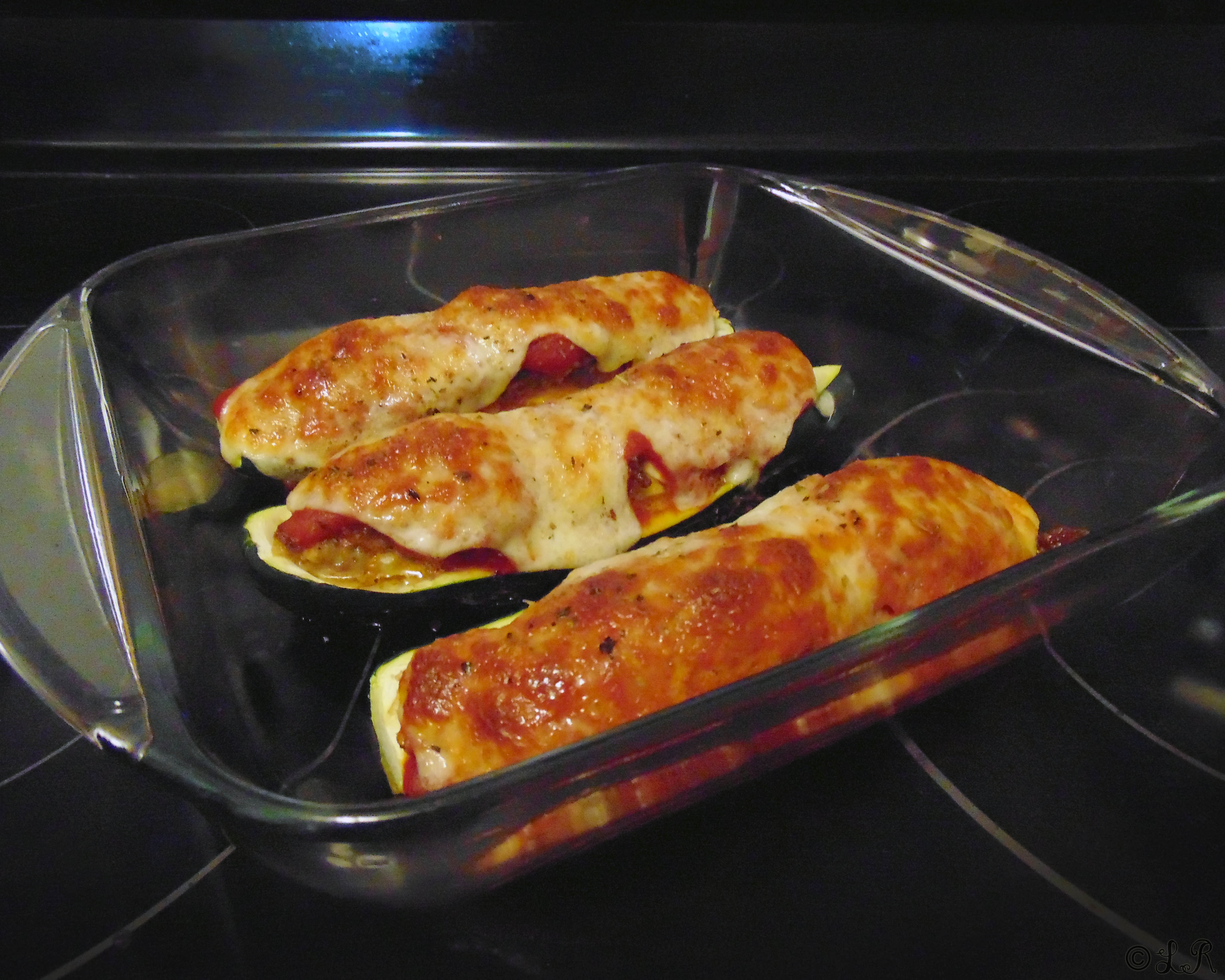 7) Top your meatball-stuffed zucchini with some parsley, serve with a nice salad or garlic bread, and a nice glass of wine!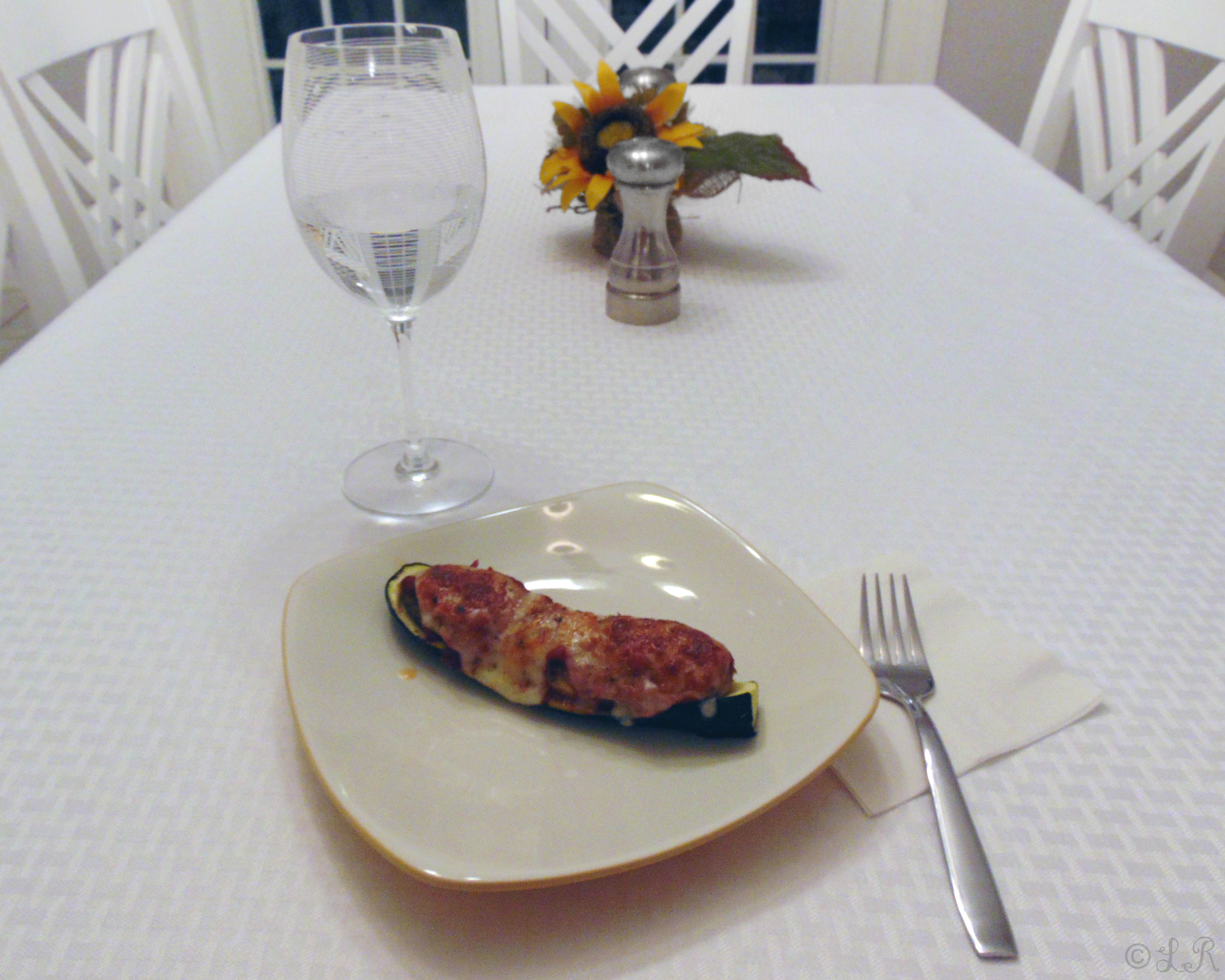 Voila! I hope you enjoy your healthy, easy, dish. Try implementing this one on your next Italian night; I guarantee it will be a hit!!
---
Let me know if you have any suggestions on how this recipe can be better! I apologize if any of the substitutes are not compliant as I thought with any diet restrictions- I am not a dietician, but I tried my best for you, friends. 🙂